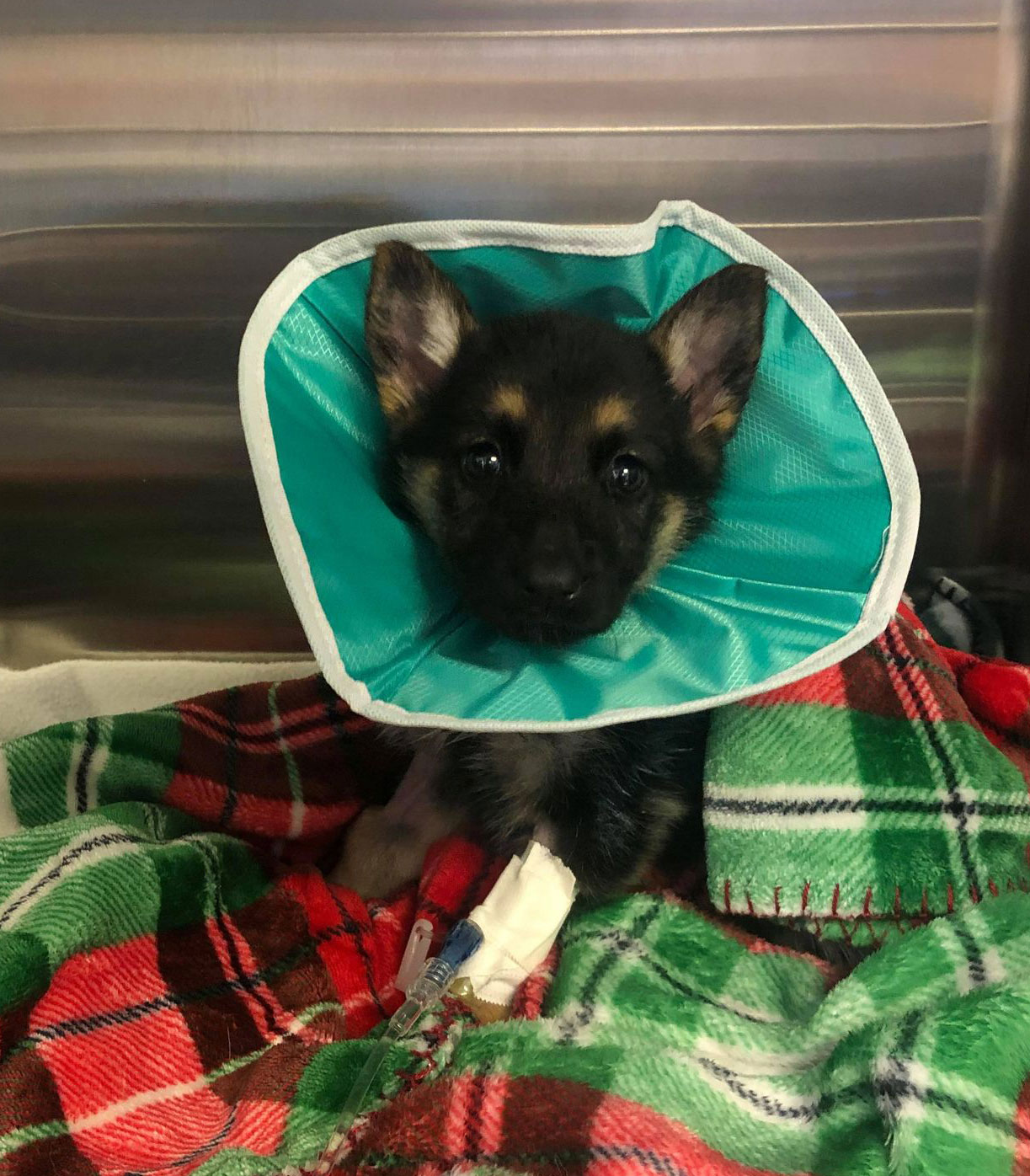 She weighs just 3 pounds; she is dehydrated, she is anorexic, and she is only five weeks old! Instead of being a playful, active, "getting into trouble," happy puppy, she is fighting for her life. And we are fighting for her Christmas Miracle.
Ms Paws, a German Shepherd puppy, should weigh closer to 12 pounds. She has what our vets, Catskill Veterinary Services, PLLC, believe is a persistent right aortic arch (PRAA).
PRAA is the most common type of vascular ring anomaly in dogs. German Shepherds are often predisposed to this life-threatening condition. In the fetal stages of a pup's development, there are aortic arches (blood vessels) that surround the esophagus and trachea. Sometimes, arches form abnormally, which results in pressure on the esophagus and trachea. This situation can cause a narrowing of the organs and subsequent regurgitation of solid food as a puppy is weaned.
Typically, the right aortic arch goes away after birth, but when it does not, it entraps the esophagus as the puppy matures, causing megaesophagus – meaning Ms. Paws is unable to drink or eat without regurgitating her food.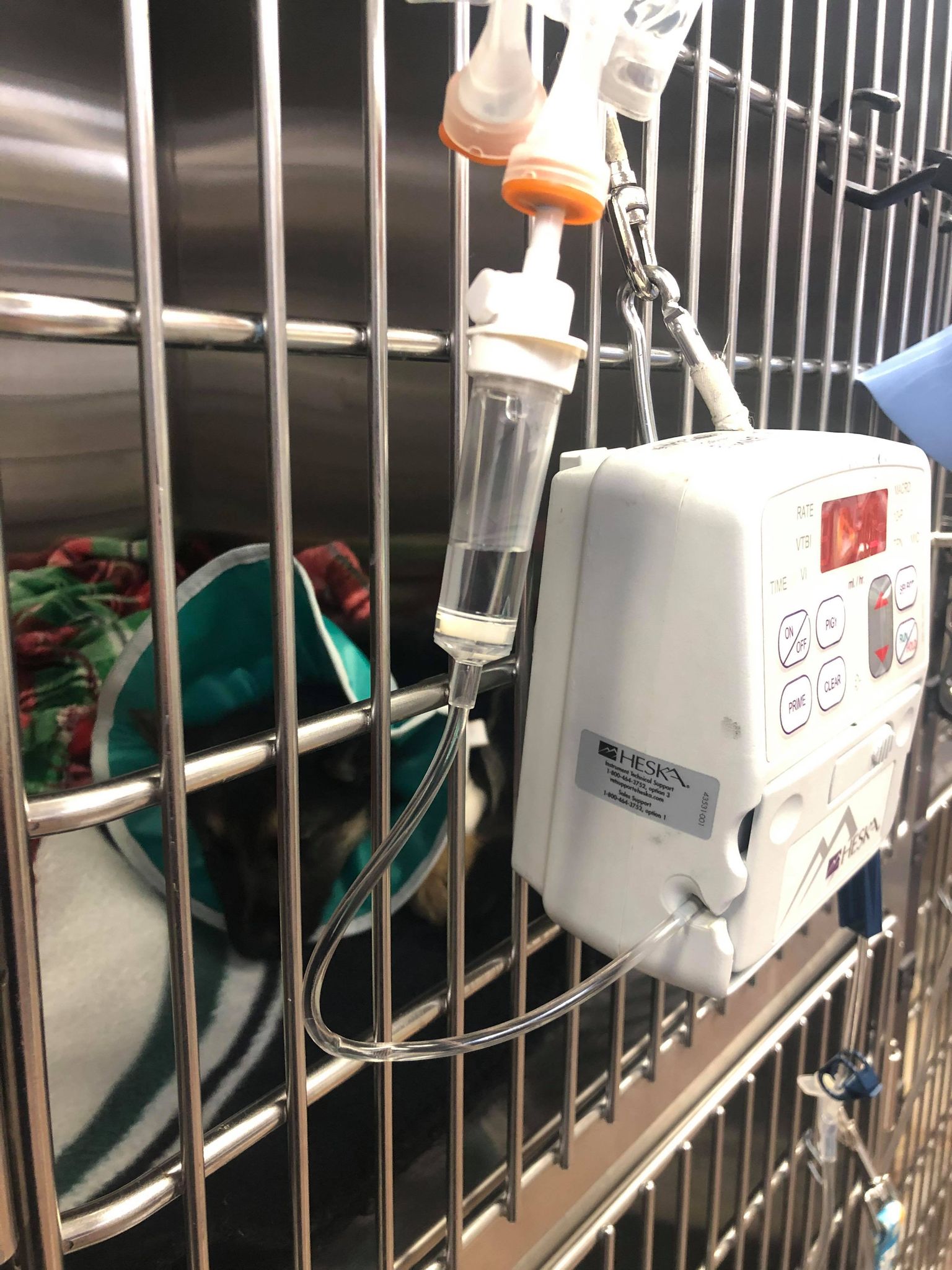 Our vets need to confirm this with a CT Scan, but Ms Paws is not medically stable enough to go under anesthesia. Our vets fear she wouldn't make it through.
Ms Paws is hospitalized and our vets are working hard to stabilize her with IV Fluids and a feeding tube. Today they will attempt an awake swallow study in the CT Scan to help diagnose her condition.
All pets like Ms Paws want good health and a safe place to rest their head for the holidays. Can you make their wish come true? Donate today to our medical fund and be part of Ms Paws' Christmas Miracle.
Prefer to send us a check? Mail it to Pets Alive, 363 Derby Road, Middletown, NY 10940 and write "Ms Paws" on the check.
Thank you for helping Ms Paws. We'll keep you updated on her recovery.