Volunteers are always needed and welcome!
Court-Ordered Community Service Hours
Pets Alive accepts most court-ordered community volunteers. There is a separate process, so please refer to our Court-Ordered Community Service page.
Junior Volunteers (10 – 17 years old)
We love volunteers of all ages, and there is plenty for kids (aged 10 years and up) to do! Junior volunteers must have a parent or guardian with them at all times while on property. Both child and parent/guardian must have individual profiles in the volunteer portal and go through out Volunteer Orientation. Junior Volunteers are welcome to work with our cats and barn animals, but you must be 18 to interact with and walk the dogs.
Getting Started
If you're interested in becoming a Pets Alive volunteer or learning more about volunteering, please sign up by visiting our volunteer platform and creating a profile. Once you have completed your profile, click on "Opportunities" on the top menu bar, scroll down to the New Volunteer Orientation section, click on the "New Volunteer Orientation" link and sign up for a date of your choosing.
During the Volunteer Orientation, you will get a tour of our grounds, learn about some of the different ways you can help, and have some of your questions answered. Orientations require enrollment as we keep the classes limited in size to address individual questions.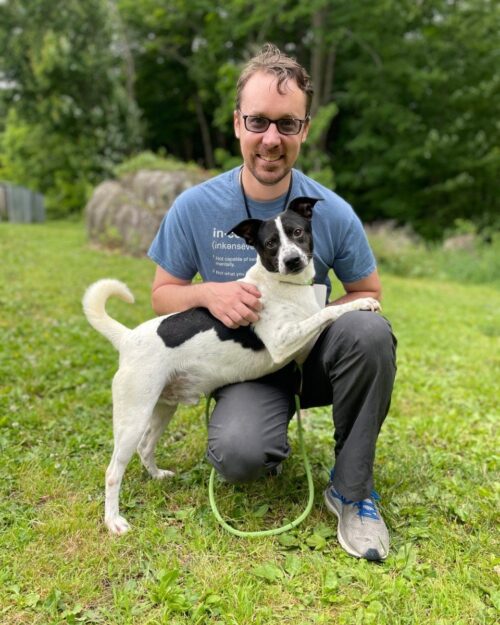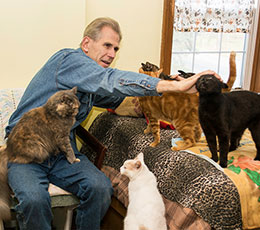 Volunteer Hours
Once you have complete orientation, you can volunteer seven days a week from 10 am – 4 pm (EST).
Volunteer Opportunities
Dog Walking
Dog Socialization
Barn Buddies
Cat Room Cleaning Assistant (AM only)
Cat Cuddling and Socialization (PM only)
Community Cat Caretaker
Laundry
TNR Team Helping Community Cats (Trap Neuter Return)
Community Outreach (Offsite Adoption Events, Tabling at Community Events, Pet Chow Pantry, Helping Hands Help Paws: Low-Cost Vaccine and Wellness Clinics)
Fostering: from Newborns to Hospice
Administrative and Clerical
Transporters (taking dogs and cats to and from vet appointments)
Fundraising
Simple Repairs
Ground Maintenance
Skilled volunteers like licensed electricians, plumbers, and carpenters, are always needed!
Group Volunteer Opportunities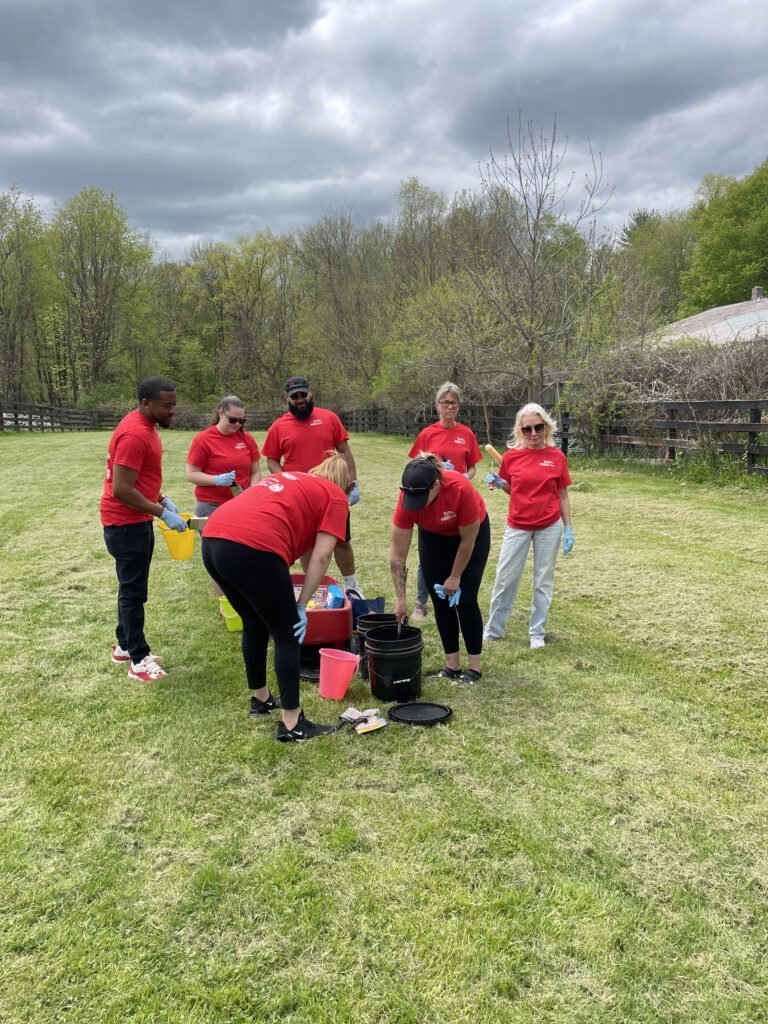 Are you seeking a one-time group volunteering opportunity? Please email volunteer@petsalive.org to discuss the best way for your group to help on-site! We're limited in our capacity to host large groups at the shelter, but will try our best to accommodate you! We also encourage groups to run supply drives or fundraisers at a local store or in the community. Please email us for more information!