Check out the many ways that you can help Pets Alive below: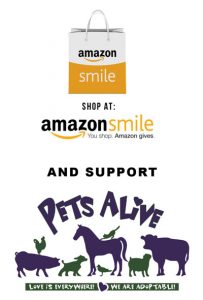 Are you an Amazon shopper?
Shop AmazonSmile select Pets Alive in Middletown as your charity of choice; Amazon will donate 0.5 percent of the price of your eligible AmazonSmile purchases to Pets Alive.
Check out our Pets Alive Pawtique! We have a large variety of Pets Alive merchandise that is delivered right to your home; various companies that offer wonderful products that make great gifts – or items for yourself – and they donate a percentage of proceeds to Pets Alive; and why not give a gift to the animals anytime of the year from one of our wishlists, make a monetary donation to Pets Alive and send a card to a loved one for many occasions such as birthdays, holidays, and more! Happy shopping!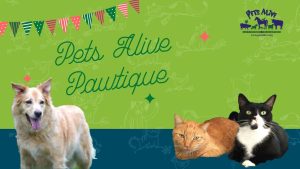 Donate your cans and plastic bottles for the NY deposit refund: Deposits to the Rescue
We are accepting donations of your aluminum beverage cans and plastic that have NY deposits on them. (Glass bottles are not accepted.). Bag them up and drop them off at our collection site, located at the top of our dog kennel driveway at Pets Alive, 363 Derby Road, Middletown, NY. Funds collected from the deposits will be used to help care for the animals at Pets Alive!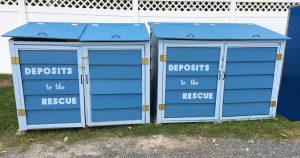 Use our donation Clothing Bins
Do you have clothes or shoes you no longer want but are still in decent shape? Drop them off in any of the clothing bins.
Synergy In-Kind Donation Management Company
will make a donation to Pets Alive for your used clothes or shoes! The items are sorted and then distributed to communities in need.
Bin Locations:
Vin Jay's Oil & Lube, 60 Brookside Ave, Chester, NY
Parking lot across from Goshen Car Wash,289 W Main St., Goshen, NY
Harriman Army Navy, 186 Rt-17M, Harriman, NY
Shoppes, 791 RT. 17M, Monroe, NY (Near ShopRite plaza)
Pets Alive, 363 Derby Road, Middletown, NY (Bin is at the top of our dog kennel driveway)
Note: Please ensure the items are in tied plastic bags.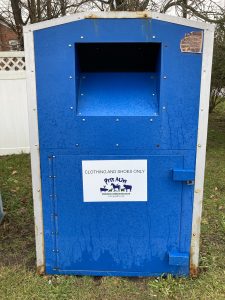 Donate a Car
Donate your car (sedan, SUV, crossover vehicle), boat, ATV, truck, van, or RV that's no longer needed – and support the pets of Pets Alive! Receive the maximum legal tax deduction. Pets Alive will receive a portion of your proceeds from the vehicle.
Check out these companies:
Cars Helping America:
Click here for information.
To donate, click "Donate Now" and fill out the online form choosing the charity of your choice. A representative will contact you regarding your car donation explaining the process. Be sure to tell them that your charity of choice is Pets Alive of Middletown, NY.
Or call Cars Helping America: (978)-804-0347.
Action Donation Services:
Click here for more information.
Click here to receive a "no obligation evaluation" of your potential vehicle or other property donation. Be sure to tell them that your charity of choice is Pets Alive of Middletown, NY.
Or call Action Donation Services: (866) 244-8464.
Donate stocks, bonds, or mutual funds
A gift of appreciated securities like stocks, bonds, and mutual funds can be a great way to support our mission to build a humane community supporting the human-animal bond by being a resource through rescue, adoption, intervention, education, and outreach.
For information, email us at contactus@petsalive.org.
Please make sure Pets Alive is aware of your gift, unless you prefer to remain anonymous. Consult with your financial or legal advisors as required.
Sign up on our email list to get our updates
Use Goodsearch.com as your search engine

An easy way to help Pets Alive is to use the search engine and online shopping mall called GoodSearch.com. The more people who use this site, the more money will go to Pets Alive. Please spread the word to your friends and family. 
Pets Alive is proud to be a Partner for Pets! BISSELL Pet Foundation's Partners for Pets program is designed to support shelters like Pets Alive, rescue groups and spay/neuter organizations that are helping to reduce pet overpopulation across the United States. Participation in the program enables us to be eligible for grants and more! Learn more at www.bissellpetfoundation.org/
How can you help? When you buy a product from BISSELL, the company will make a donation to BISSELL Pet Foundation, which provides grants and more to organizations like Pets Alive! Go here for information on ensuring your purchase qualifies for a donation to the foundation: https://www.bissell.com/pets/save-pets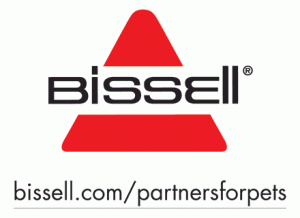 Donate through eBay auction purchases