TNVR (Trap-Neuter-Vaccinate-Return) of Community Cats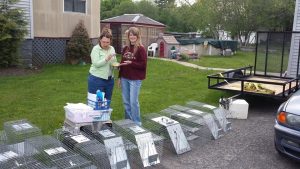 TNVR is in high demand, and we have limited resources; please be patient with our TNVR Volunteers. We currently have a waitlist for TNVR assistance.
Trap-Neuter-Vaccinate-Return (TNVR) is the non-lethal alternative to the trap and kill method of controlling cat populations. TNVR is the most effective and humane way to control cat populations. Homeless, free-roaming (community) cats are humanely trapped, sterilized by a licensed veterinarian, vaccinated against rabies, and returned to their habitat.
Benefits of TNVR
Reduces shelter intakes, as fewer homeless kittens are born
Creates safer communities by reducing the number of unvaccinated cats
Improves the lives of community cats. Neutered males are less likely to fight and compete for territory. Females are no longer enduring the constant strain of being pregnant, birthing, and caring for their young.
Requests for TNVR Help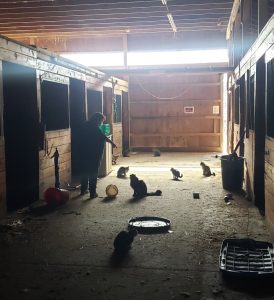 Pets Alive has a small group of highly dedicated volunteers helping community cats and their caretakers. Our volunteers help by humanely trapping, spaying/neutering, vaccinating, ear tipping, and returning the community cats to their caretakers.
We receive many requests for help, which is why we maintain a waitlist. Requests are handled in the order they are received and by urgency (age of kittens).
Is there a fee for Pets Alive's TNVR help?
No, but we are a small, private nonprofit organization. Pets Alive does not receive any local, county, state, or federal funding to help cover the expenses incurred doing TNVR in our community. Donations from caregivers and the community are greatly appreciated and needed to support our TNVR efforts. Donations help offset the cost of spaying/neutering and vaccinating each cat; purchasing traps; transfer cages; carriers and trapping supplies; and feeding and caring for the cats in recovery before being returned to their caregiver and colony.
Our resources only allow us to provide TNVR help in the surrounding area of our facility in the Town of Wallkill (Orange County). To request TNVR help, please fill out our TNVR Request Application below.
TNVR Resources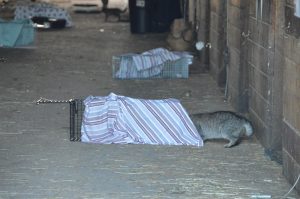 Learn how to do TNVR yourself. We hold free public TNVR Training and Discussion every few months. Watch our events page for upcoming training sessions held at the Town of Wallkill Government Center.
Have a question about doing TNVR on your own? Can't wait for one of our training sessions? Please email us at tnr@petsalive.org and we will gladly answer your questions.
TNVR Trap Loaner Program
Traps, recovery cages and carriers are available to residents in our local community for a small refundable deposit. To take advantage of this program, please fill out our TNVR Trap Loaner Application below.
Other TNVR Organizations in NY and NJ