Need help with cat or dog food?
To reach more pets and owners in our community, we are now partnering with human food banks so we can continue to provide much-needed food for free to those in need.
Pets Alive is partnering with the following pantries and supplies them with pet food for their monthly distribution.
Please get in touch with the individual pantries to sign up for their program.
Harmony Baptist Church Food Pantry
1790 Route 211 East
Middletown, NY – 10941
Phone: (845) 692-6113
Pantry is the third Thursday every month
The Town of Montgomery Food Pantry
2200 State Route 208
Town of Montgomery, NY 12549
Website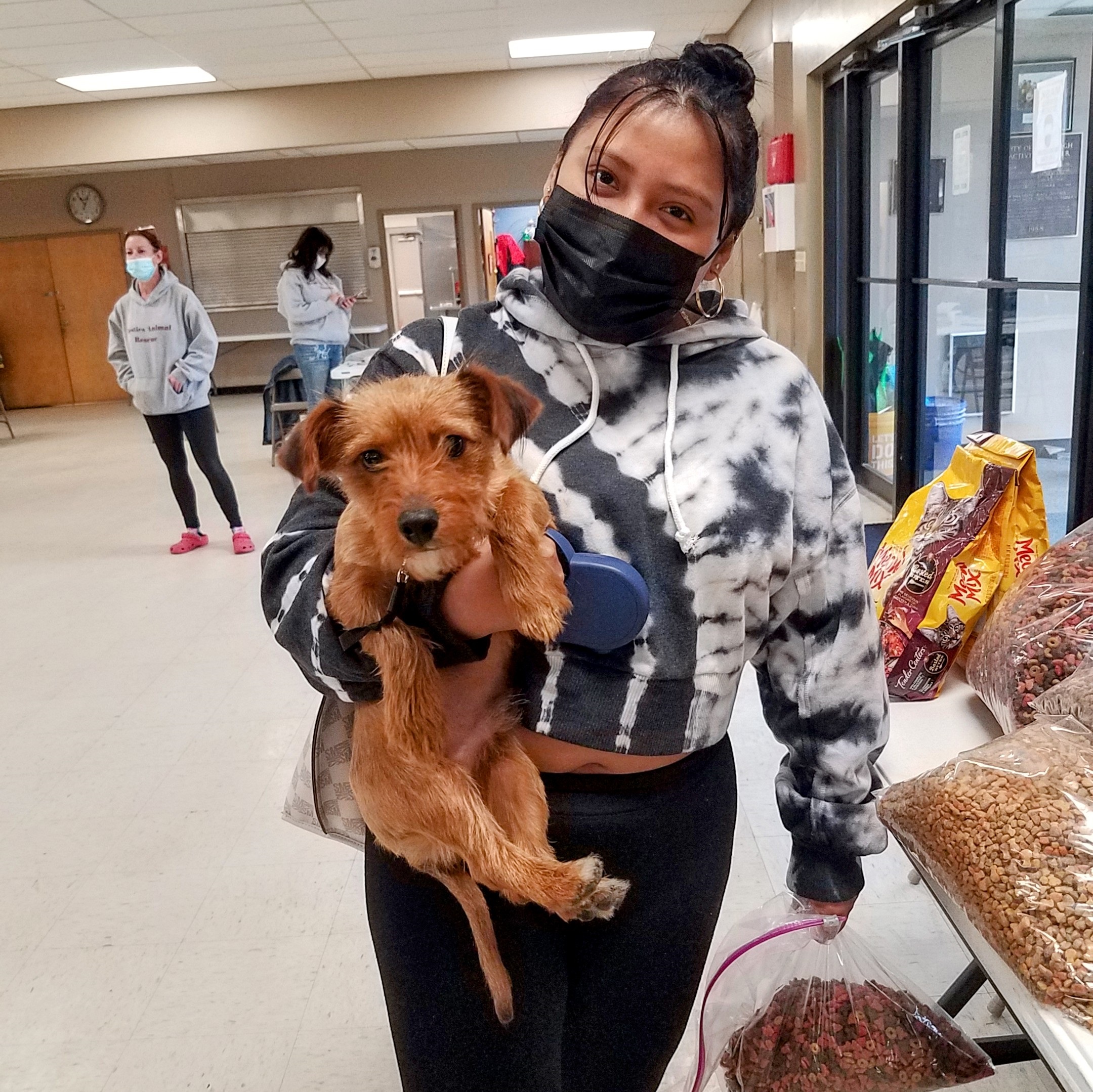 If you have questions or are a local food pantry in need of pet food, please email info@petsalive.org
The Pets Alive Pet Chow Pantry helps families in the Hudson Valley. During economic hardship, families often must choose between feeding and caring for their pets and paying household bills or purchasing human food. With access to free or affordable food and supplies, we are supporting and building a humane community that supports the human-animal bond.
How you can help support the Pet Chow Pantry
Pets Alive accepts donations of dry dog food, dry cat food, cat litter, and other pet supplies. If you would like to donate food to our Pet Chow Pantry efforts, please contact us at info@petsalive.org or make a monetary or in-kind donation. See the instructions below.
Monetary contributions to our Pet Chow Pantry can be made below.
As an alternative to making a monetary donation, you can also select pet food from our Cuddly Wishlist and have it shipped directly to Pets Alive.
Are you in need of emergency assistance with pet food?
Please complete our pet chow application below.