Twenty-six homeless shelter animals ranging from just a few weeks old to 15 years of age are being raced to safety this morning to escape the wrath of Hurricane Ida. Ida is barreling down on the gulf coast and expected to hit as a catastrophic Category 4 hurricane 16 years to the day that Hurricane Katrina devastated the gulf coast.
Sasha, Annalise, Ketchup, her seven young babies, McGriddle, plus 15 of their friends, are now on their way to Pets Alive! They will be welcomed by the loving arms of our staff and volunteers as they start the next chapter of their journey in New York. Because we know we can count on your support, together, we will give them that chance!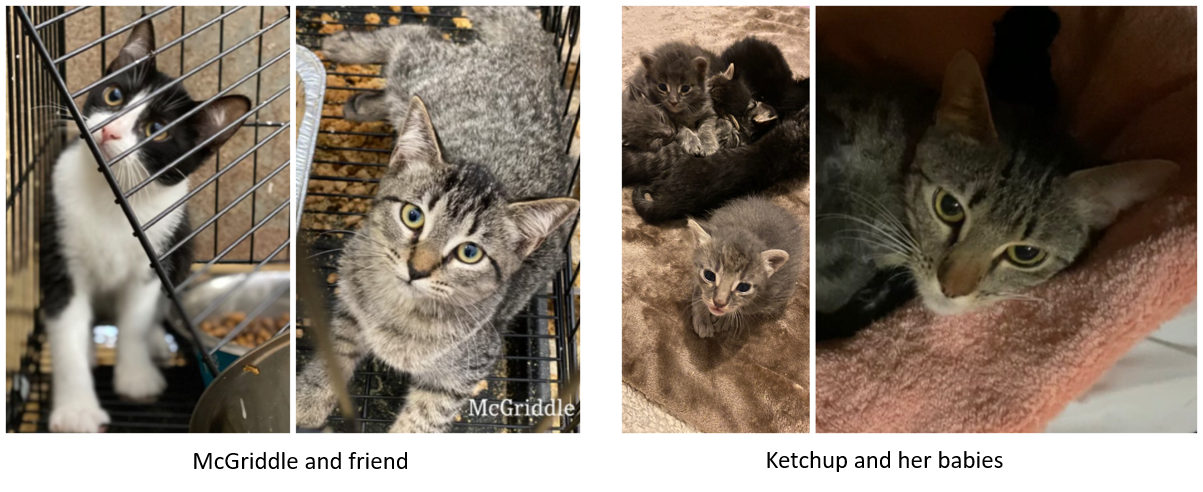 Our staff has been working, around the clock, with multiple rescue partners to save as many shelter animal lives as possible. All our new charges come from rural coastal overcrowded southern shelters, many that only have outside pens for their dogs, so not evacuating is not an option.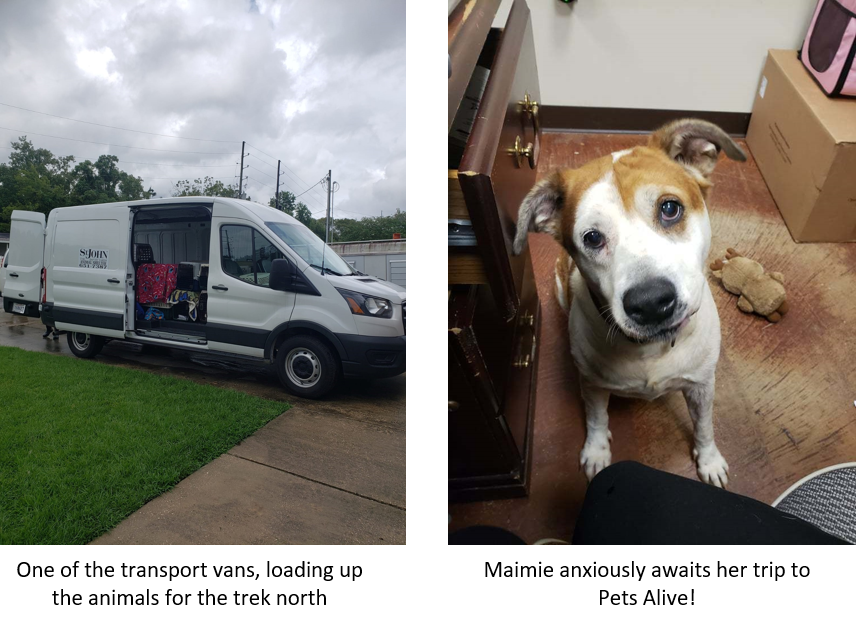 Expected to arrive sometime on Monday, we are now asking for your help in anticipation of the arrival of these precious dogs and cats! We anticipate some level of "vetting" will be required, including vaccinations, spay/neuter, microchips, and any medical attention needed.
You have helped the animals so many times in the past. Our medical fund is already stretched and is dwindling due to a summer full of animal rescues.
Can we rely on you once again – our partner in rescue – to help these innocent dogs and cats so we can get them the care they need and ultimately find them all loving homes? Every dollar helps.
How you can help:
Donate towards their daily and medical care
Donate supplies from our special hurricane wishlist
Adopt one of our animals to open up space, allowing us to accept more emergency transports that are expected once the storm has ripped through the gulf coast.
Prefer to send a check? Mail it to us at Pets Alive, 363 Derby Road, Middletown, NY 10940. Please write "Ida" on the check.
THANK YOU so much for your help. We'll keep you updated as the animals come in and get settled.