Events and Fundraisers
Support the animals at Pets Alive by participating in our events and fundraisers!  Additionally, we have community events that benefit animals within our community.
Below, you can see the live events and fundraisers in Calendar View or List View (scroll below the calendar). We also have "On-going Fundraisers" found in List View below, where you can buy Pets Alive merchandise and other products and a percentage of proceeds benefits Pets Alive.
If you'd like to be part of our email list to receive alerts about upcoming events, email us at contactus@petsalive.org and we'll add you to the list.  (We never sell or share your email information.)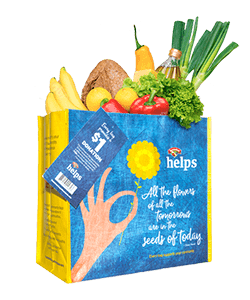 Community Bags to benefit Pets Alive
Pets Alive, Inc. has been selected to receive $1 from every $2.50 reusable Community Bag sold during the month of November 2022 at:
Hannaford
30 Tower Drive, Middletown NY
Yappy Hour at City Winery Hudson Valley
DATE: November 3
PLACE: 23 Factory St, Montgomery, NY 12549
TIME: 4m-6pm
We're so excited to announce monthly Yappy Hours with City Winery! If you've never been to City Winery before, we can't wait for you to experience it. The sights, sounds, and tastes will blow you away! You'll find us on the first Thursday of every month at City Winery from 4 pm – 6 pm with adoptable dogs and lots of smiles. City Winery is being super kind to us and generously donating a portion of the proceeds for the 4 pm – 6 pm hour to Pets Alive — what could be better!? We hope to see you there!

Low Cost Vaccination Clinic and Wellness Clinic
Date: November 6, 2022
Time: 10am -2pm
Place: Haverstraw Rec Center, 50 West Broad Street, Haverstraw, NY 10927
Catskill Veterinary Services, PLLC, Besties Animal Rescue, and Pets Alive are teaming up to bring rabies vaccinations with wellness exams to our community. Rabies vaccine with exam $26 (dog, cat or rabbit). Registration is encouraged, but walk-ins are welcome.
To register: https://conta.cc/3RYlew6
Payment due at time of services – cash or credit card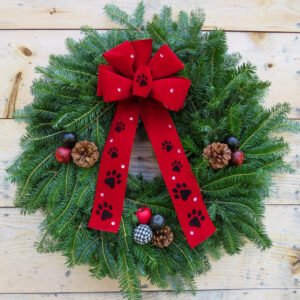 Back by popular demand, the Three Rivers Wreath & Plant Co's Holiday Wreath Fundraiser for Pets Alive is here!  A portion of every wreath sale goes directly toward the 258 animals in our care today.
The Holiday Wreath Fundraiser for Pets Alive runs from today, October 15th, until November 30th (or until wreaths last). Act fast: these wreaths sell out every year!
Click below to order a gorgeous holiday wreath and support Pets Alive at the same time!
FIRST annual Holiday Party!
DATE: Sunday, December 11, 2022
TIME: 2-6pm
PLACE: Otisville Youth Community Center, 11 Baker Street, Otisville, NY
Raffles, family photos with Santa, plenty of cute arts and crafts and cookies galore!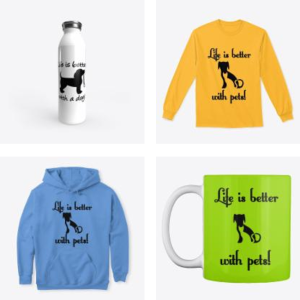 Pets Alive Merchandise!
Mugs, canvas bags, hoodies, t-shirts, long sleeve shirts, face masks, phone cases, and newly added zip-up hoodies – and more are available. Various colors and messages on the items to pick from. All items are shipped to your home or specified address. A portion of the sale of each item benefits Pets Alive.
Pets Alive Swag! Keep Calm and and Rescue On!
"Keep Calm and Rescue On" Pets Alive merchandise available! Includes tee shirts, long-sleeved tee-shirts, tank tops, pullover hoodies, masks, and pouches in a variety of colors; and water tumblers, tote bags, and mobile phone cases. 
All items are shipped to your home or specified address. A portion of the sale of each item benefits Pets Alive.
More Pets Alive Swag!
"I Found My Heart at Pets Alive" merchandise is available. Includes men's and women's sized tee-shirts, sweatshirts, long-sleeved shirt, and coffee mugs. All items are shipped to your home or specified address. A portion of the sale of each item benefits Pets Alive.
JEWELRY FUNDRAISER! Shop for a cause!
Check out this great handmade or hand strung jewelry by StephsCraftingBits! Pets Alive gets 20% of the sale proceeds when you mention our name at checkout (or by contacting Stephanie at her Etsy site)!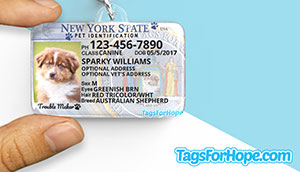 Pet ID Tag
Treat your pet to an adorable dog tag and help the animals at Pets Alive! Start shopping today: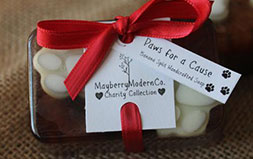 Mayberry Modern Co. Charity Collection of handmade soaps!
Purchase any of the "Paws for a Cause" or "All You Need is Love" designs of hand-crafted soaps – made with love from one of our adopters – from Mayberry Modern Co. Charity Collection and she will donate a $1 from each bar to Pets Alive! Shop and order HERE.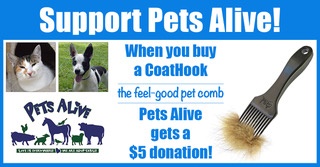 CoatHook to Benefit Pets Alive
The inventors of the CoatHook — a uniquely designed and effective new pet comb — donate $5 to Pets Alive for every CoatHook sold from our product page on the CoatHook's website. Please visit http://bit.ly/coathook-pets-alive to learn more about the product and fundraiser, and if you buy a CoatHook in support of our work, we thank you very much!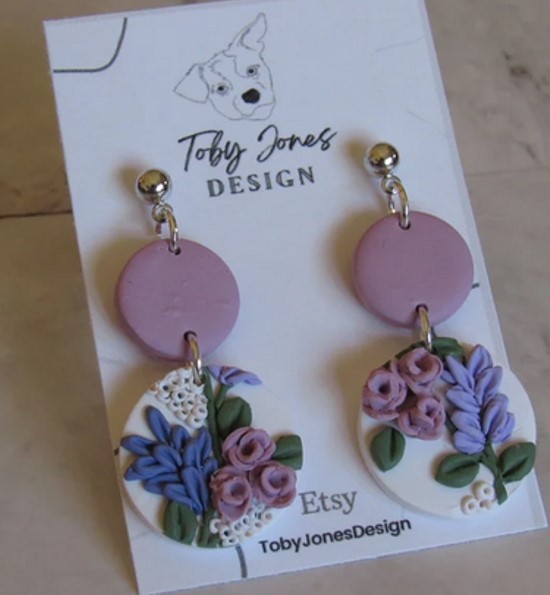 Toby Jones Design
Purchase any of the beautiful handmade polymer clay earrings, made with love from one of our adopters, Elizabeth, and she will donate $1 for each pair sold to Pets Alive!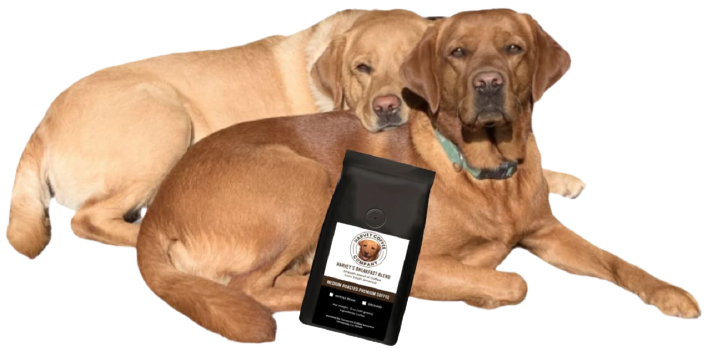 Harvey Coffee
Start your day with a cup of joe or give a package as a gift! Harvey Coffee will donate 10% of your purchase to Pets Alive when you use our unique link below and as an extra incentive, enter the discount code PETSALIVE10, and you will save 10% on your order.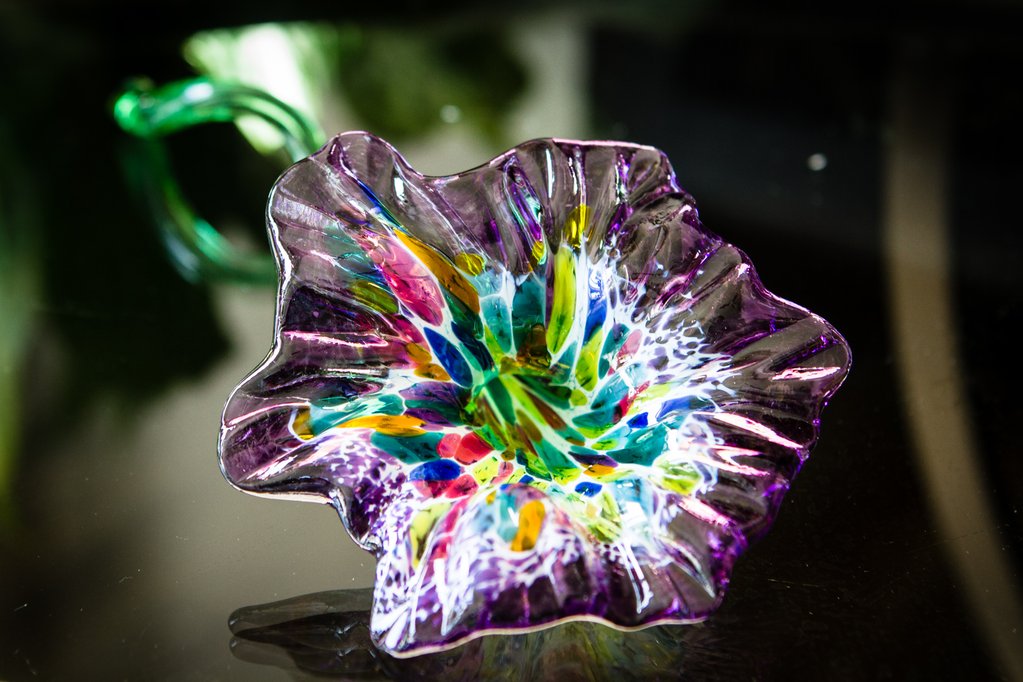 Spirit Pieces Memorials
When the one you love becomes a memory, the memory becomes a treasure. Get handmade memorial artwork infused with the cremation ash of your loved one – pet or people. Spirit Pieces memorials help cope with the loss of a loved one as Spirit Pieces can be held and touched. Their beauty is a loving representation of the love you shared. Each memorial contains a small amount of cremains (about half teaspoon) from your loved one – people or pets. Twenty percent of your total purchase will be donated to help Pets Alive.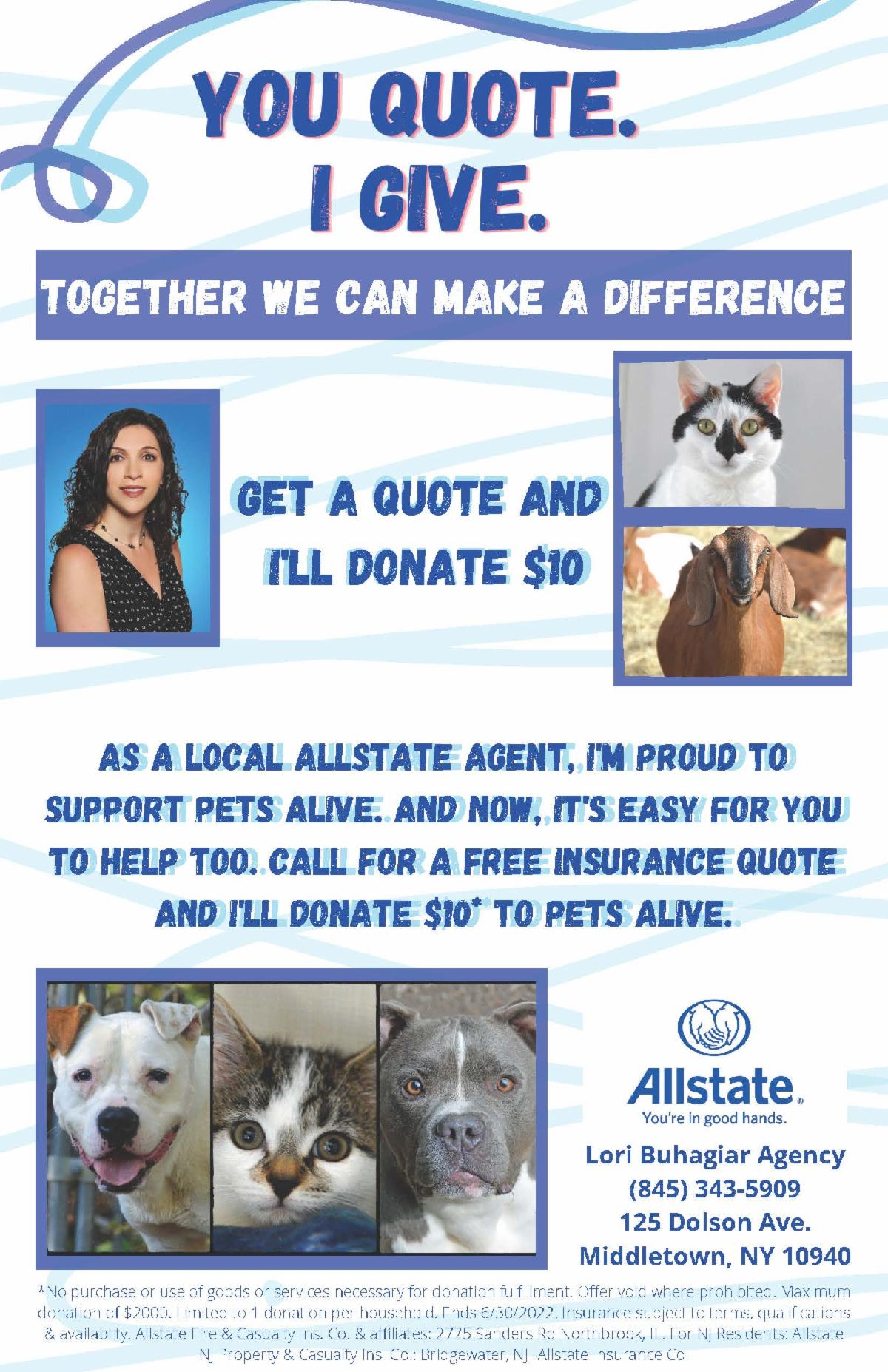 You Quote, I Give
Looking for insurance? Simply get a quote from Allstate via Lori Buhagiar Agency, 135 Dolson Ave., Middletown, NY, and Lori will donate $10 to Pets Alive! To get a quote, contact the Agency at (845) 343-5909, or for additional information, check out their 
website
.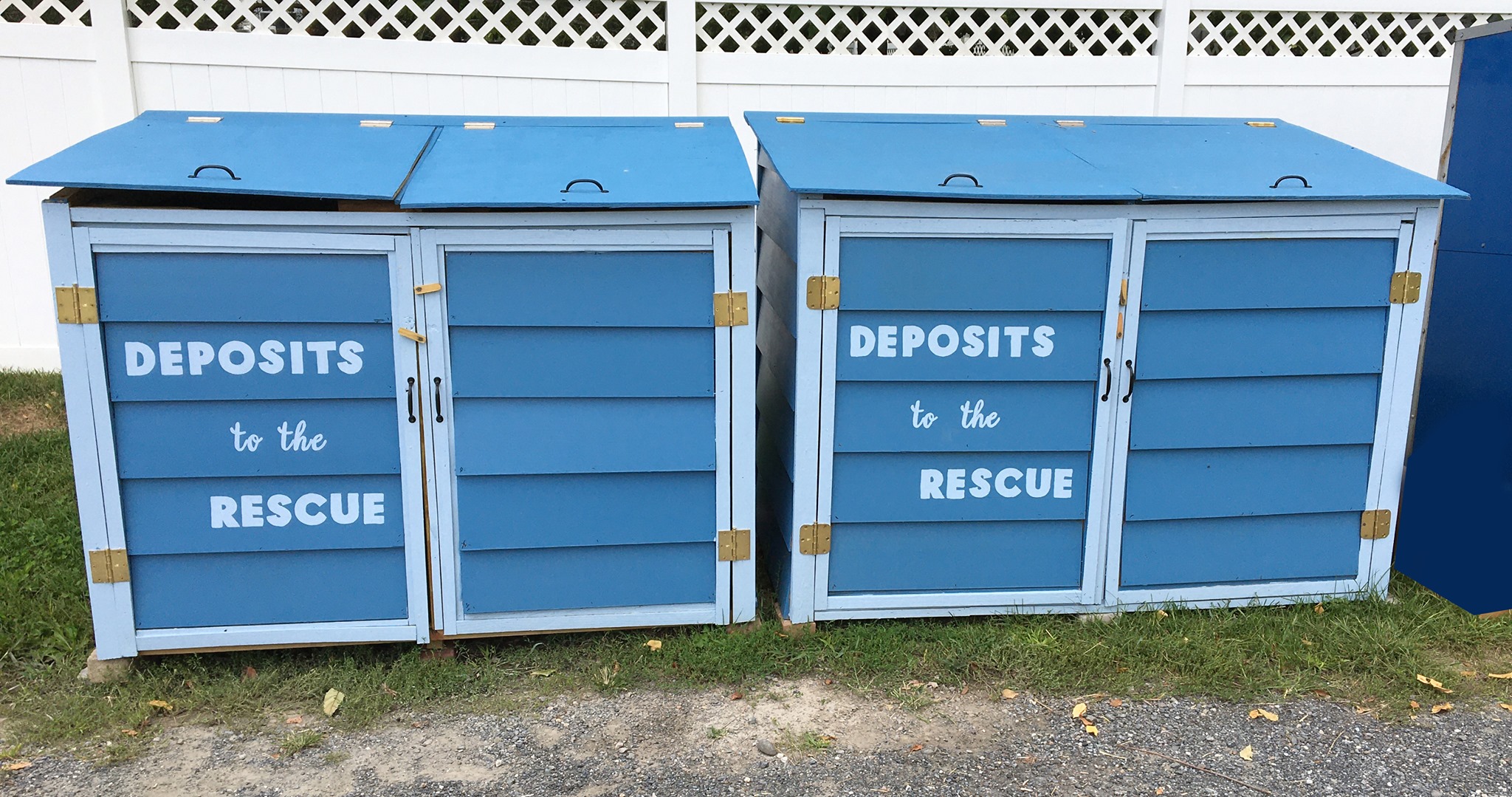 Deposits to the Rescue
We are accepting donations of your aluminum beverage cans and plastic that have NY deposits on them. (Glass bottles are not accepted.) Bag them up and drop them off at our collection site (pictured above), located at the top of our dog kennel driveway at Pets Alive, 363 Derby Road, Middletown, NY. Funds collected from the deposits will be used to help care for the animals at Pets Alive!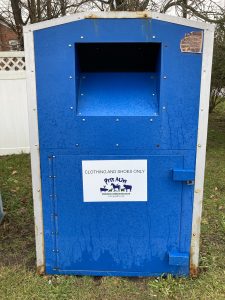 Donation Clothing Bins
Do you have clothes or shoes you no longer want but are still in decent shape? Drop them off in any of the clothing bins.
Synergy In-Kind Donation Management Company
will make a donation to Pets Alive for your used clothes or shoes! The items are sorted and then distributed to communities in need.
Bin Locations:
Vin Jay's Oil & Lube, 60 Brookside Ave, Chester, NY
Parking lot across from Goshen Car Wash,289 W Main St., Goshen, NY
Harriman Army Navy,186 Y-17M, Harriman, NY
Shoppes , 791 RT. 17M, Monroe, NY (Near ShopRite plaza)
Pets Alive, 363 Derby Road, Middletown, NY (Bin is at the top of our dog kennel driveway)
Note: Please ensure the items are in tied plastic bags.