Today we tell Lola's story. A story of isolation. A story of neglect. A story of cruelty.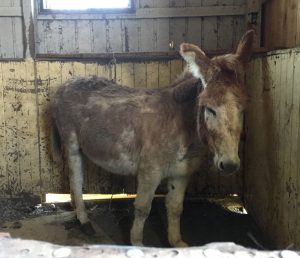 After a lengthy investigation by the Hudson Valley SPCA Humane Law Enforcement Division, Lola has finally been liberated. Our Pets Alive team met Humane Law Officers and New York State Troopers in Campbell Hall, NY, to give Lola her freedom ride to Pets Alive — leaving behind hands of cruelty and moving forward to hands that will show her nothing but love, compassion and understanding.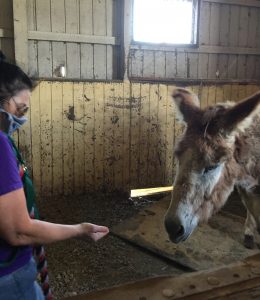 Because of the neglect and abuse Lola had suffered, what our team found was a scared and confused older girl who wasn't sure if we were there to help or do more harm. Our first goal was gaining her trust and, luckily for us, this girl has a sweet tooth and we quickly won her over with some German Minty Muffins Horse Treats.
Her body tells her story. Scars on her back from rain rot (equine bacterial skin disease) left untreated. Patches of missing hair, scabs and skin so damaged hair may never grow there again.
A corneal scar in her eye; Corneal scarring occurs when there is an injury to the eye that is left untreated, which then ulcerates and left untreated again forms scar tissue. The scar tissue now impairs the vision of her eye.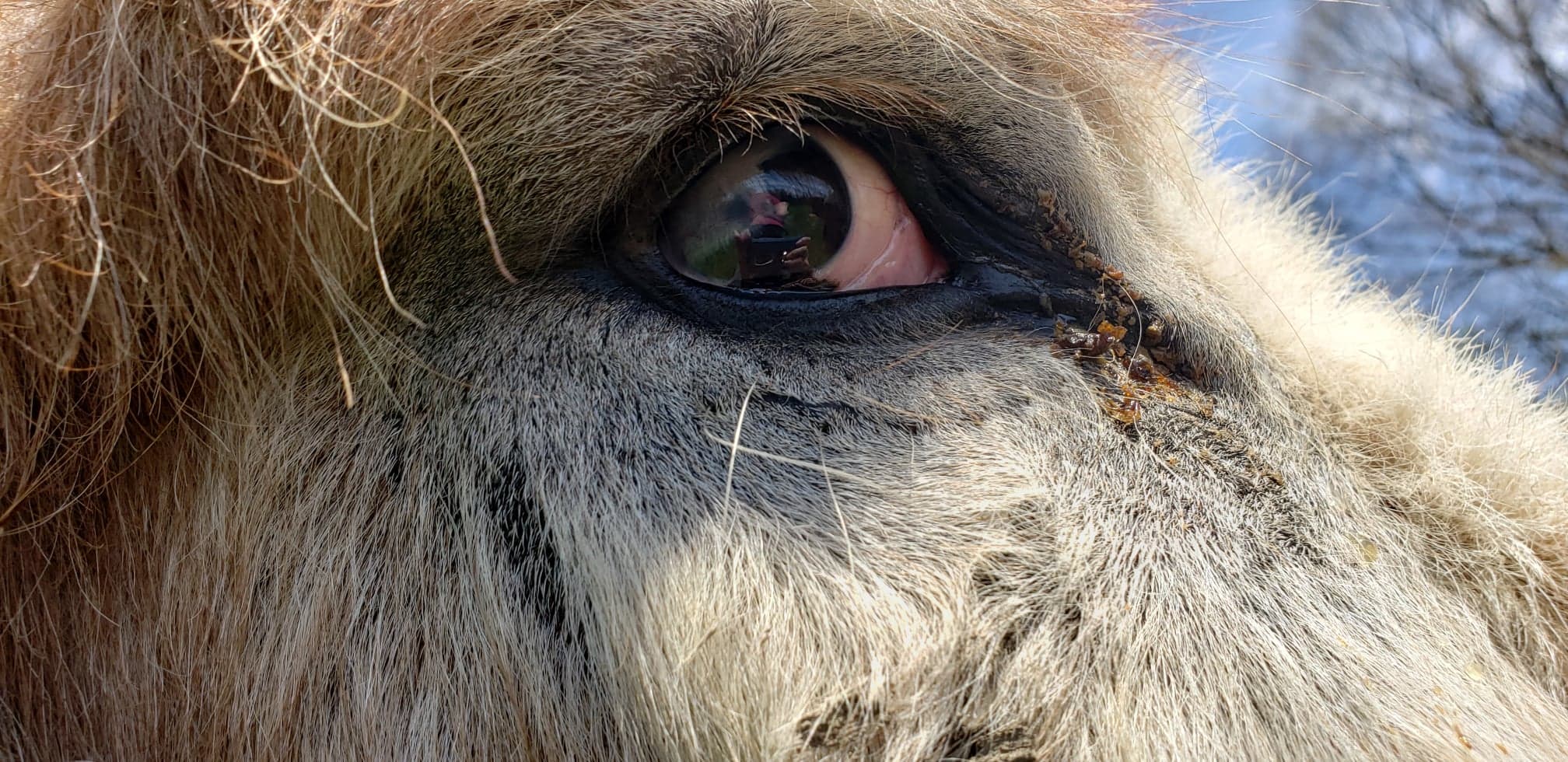 Without proper farrier care, Lola's hooves were allowed to grow to lengths that she had trouble walking.  Then the ultimate cruelty: Someone took a saw to them. No pain meds, no sedation, no training, no care to the pain that they inflicted on Lola, or that they left her barely able to walk for a week.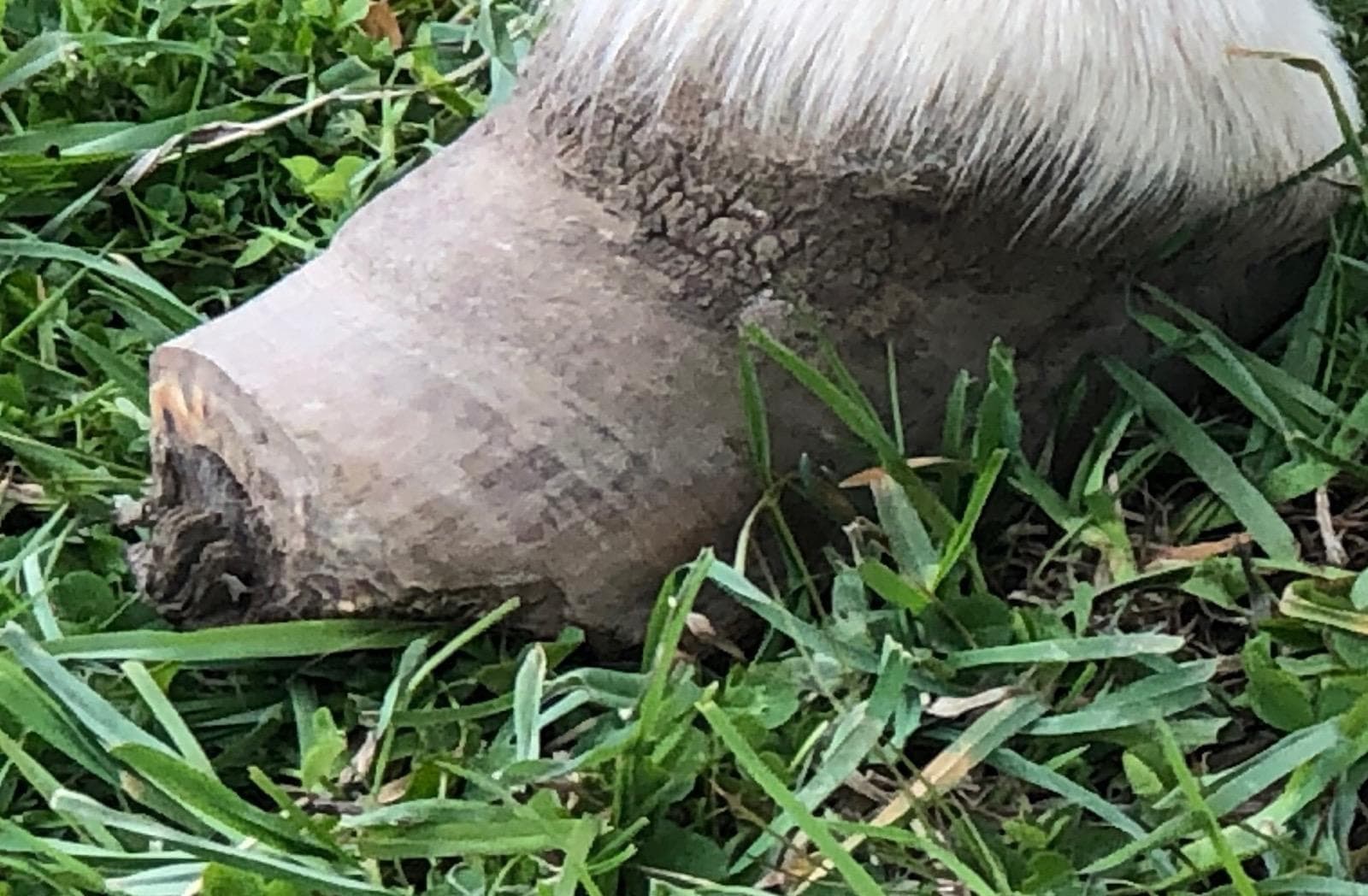 Lola's days of cruel hands and mistreatment are now behind her. At Pets Alive, she will know nothing but loving and compassionate hands. We are working with our vet and farrier to correct and heal the damage to her hooves.  Lola will require x-rays and extensive work to her hooves that could take many months.
Not only do Lola's feet need attention, she needs blood work, vaccines, deworming, dental work and supplements to bring her back to health. All this costs money, which is why Lola needs your support today.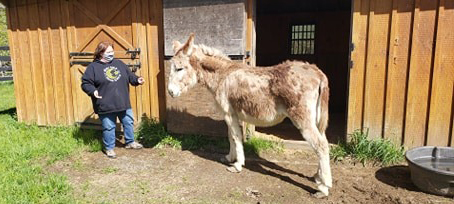 The past weeks have not been kind to animals in our area and, now more than ever, they need your support. Lola, Cailan, Lt. Dan, Milo and so many more are depending on you.
Thanks to Sidewalk Angels Foundation your donation today will be doubled! They have generously pledged to match your gift up to $20,000!
THANK YOU for all you do for the animals and making a difference in their lives.
Becky Tegze
Executive Director
Pets Alive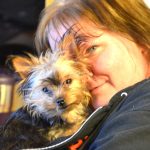 ps…prefer to send a donation check? Mail us a check to: Pets Alive, 363 Derby Road, Middletown, NY 10940 and write "Cailan" on the check.