By Joyce Washnik, Pets Alive Volunteer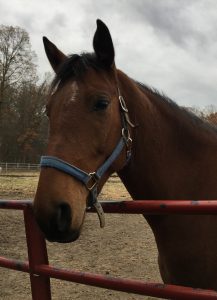 Since September, our beautiful Bay-colored boy, Joey, has been in training at a Middletown-based facility, where he is learning basic ground manners and groundwork, with the goal for him to become a riding horse. The good news? His trainer says he's making great progress.
For those not familiar with his story, Joey came to Pets Alive in 2015, a victim of severe neglect. Sadly, the 8-month-old horse had been living on an abandoned property by himself. Scared and malnourished, Joey was rescued and brought to Pets Alive to be rehabilitated.
With patience and persistence, the staff helped the young horse overcome his fear of humans and start to trust. It helped that Joey was naturally curious and very willing to learn.
Now, thanks to your generous support, Joey's curiosity is helping him in his training at the off-site facility, where the focus is on strengthening the bond between horse and human, and helping our boy overcome his fears.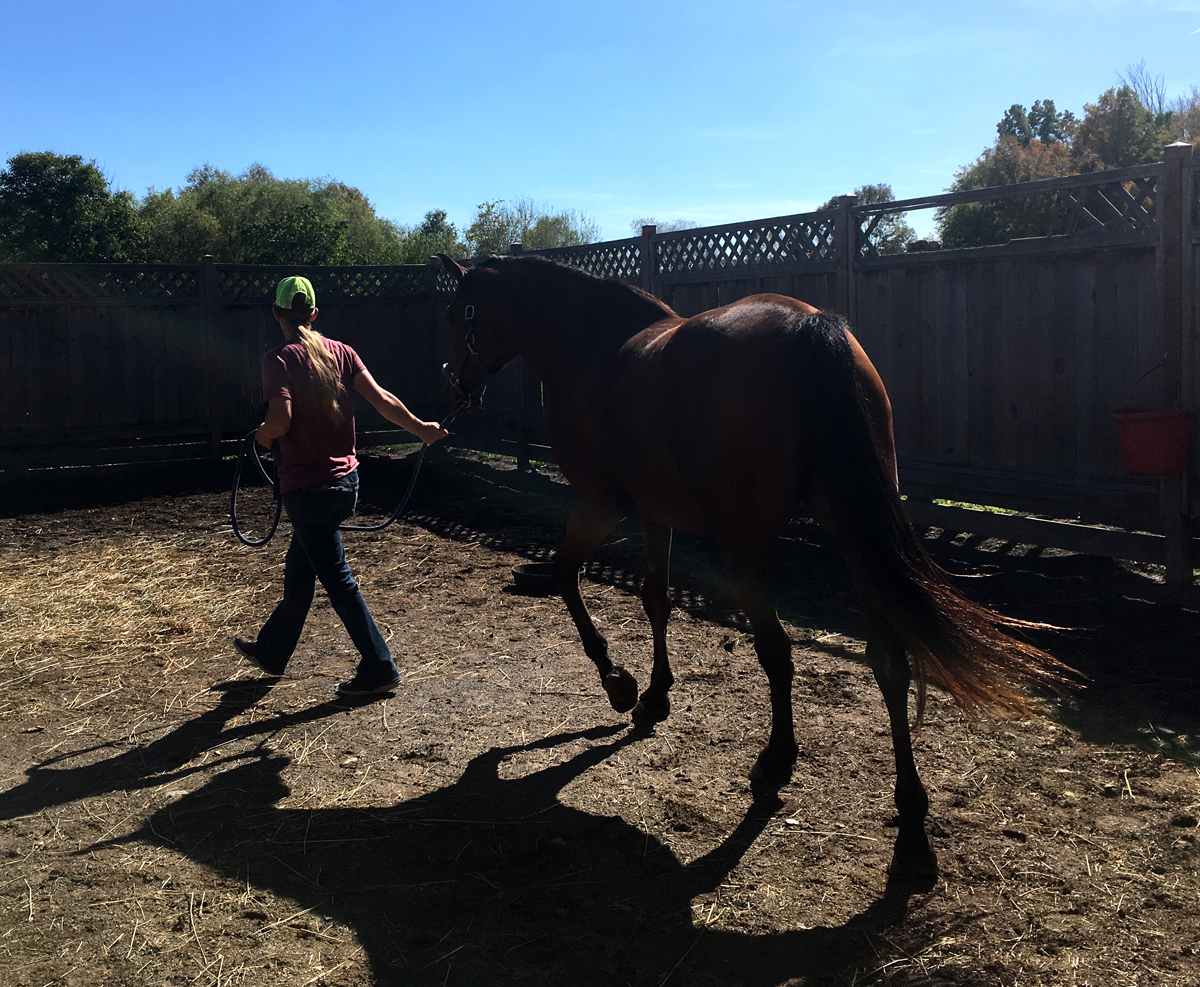 Groundwork includes: lead exercises, such as how to walk on a lead rope; touch exercises, including grooming/brushing and general human contact; and circle work, where he works on a lunge line (a long lead rope used to train a horse from a distance), as he is taught to respond to voice commands.
According to his trainer, Joey is a fast study. "He has been very accepting and smart about all we have done with him so far," says Cheyenne Martin, who also owns the facility.
That acceptance began from his very first day. "When he got to my farm, he calmly stepped off the trailer and walked right into his stall," she says. "He acclimated very well, and he quickly adapted to going out with the other horses."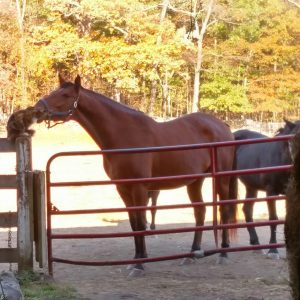 One thing Joey wasn't a fan of was having his feet trimmed. In the past, sedation was given prior to farriers working on him. But Cheyenne opted for a slow and steady approach.
"As I started grooming him and working with him and got to his feet, he wasn't necessarily bad or trying to hurt me — he was just scared and unsure, so we gave him a few weeks of just handling his feet and not attempting to trim or anything," she says. "Then, once he was comfortable picking them up and having them cleaned, we trimmed him with no issue. Once he realizes what you want and that it's OK, he does what's needed."
Joey's 2020 training will continue to focus on groundwork, as a horse that has done a lot of groundwork will learn much quicker during the breaking/training-to-ride process and will cooperate better. Cheyenne remains optimistic.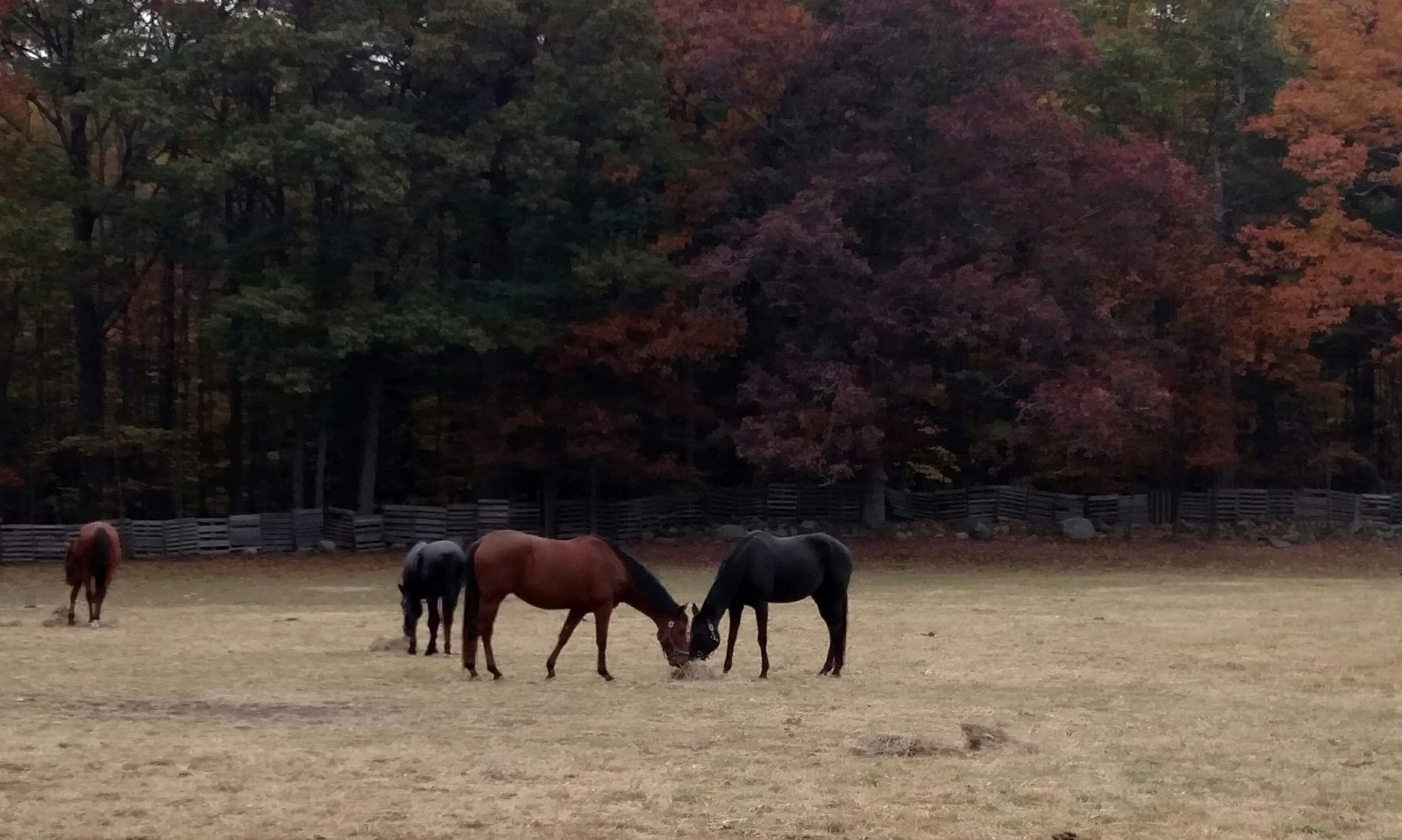 "I won't say it will go fast or without any issues, simply because it will depend on how he reacts to tack, lunging, and eventually being ridden. But other than giving him the time to be OK with everything, I don't see too much of an issue. He does take correction well and respects those who treat him like the powerful animal he is."
Can we count on your continued support to help our big, beautiful boy get the training he needs so he's ready for his final adventure: a forever home? Please click here to contribute to Joey's School Fund. Thank you for your support to help Joey get adopted!
Prefer to send a check? Mail a check to us at Pets Alive, 363 Derby Road, Middletown, NY 10940 and write "Joey" on the check.