Emaciated, dehydrated, lack of medical care, dirty, living in darkness. No green pasture. No sunbeam of light. Just gloom and loneliness.
This is a glimpse of the deplorable and inhumane living conditions of 23 farm animals that arrived at Pets Alive Sunday morning. With the help of law enforcement, we rescued these precious animals from a horrible life they endured.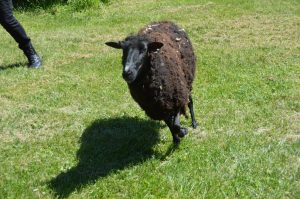 When they stepped off the transport trailer and entered our pastures, magic happened. They ran freely like little kids, stopping only long enough to chomp on some green grass and breath in the clean, fresh air – small pleasures they have been denied.
The eight ponies, a donkey and horse were emaciated. They lived in 4×4 foot, feces-lined stalls, barely big enough to turn around – with no access to natural light. Their hooves are in bad shape, a sign that they have not gotten regular farrier visits to keep their hooves trimmed and healthy. Additionally, several of the ponies had missing fur and body sores on their backs.
The horse in particular had its ribs and hip bones protruding due to lack of proper nourishment. The horse was weak but that didn't stop her from enjoying a back scratch on the fresh green grass at Pets Alive!
The seven sheep and one ram have not been sheared in months and were filthy. The smallest of the sheep, at first glance, either has a birth defect or fractures to its back legs. The alpaca limped and may require treatment for meningeal worm, caused by parasites.
The small pig has mange, is underweight and was so dehydrated, she drank a large volume of water as soon as she entered our barn.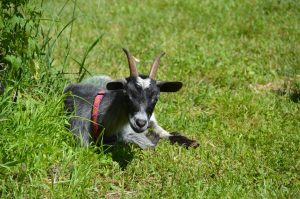 The 3 goats are underweight, but are now enjoying the fresh grass beneath their feet.
It is doubtful that these animals have had any recent vaccinations and other wellness exams to ensure their optimum health. Our veterinarian has not yet done a complete medical check; more medical conditions may surface once our medical team thoroughly examines each animal.
No animal deserves to live in filth, being deprived of the basics of care. We are committed to helping these animals heal from their abuse. This will cost us thousands of dollars to treat, feed and care for these animals. Please help us as you have so often in the past so that these animals have a second chance at life and never, ever have to worry again about being locked in darkness with no food, water or contact with a friendly human hand.
Make your best donation now! Every dollar will help these animals.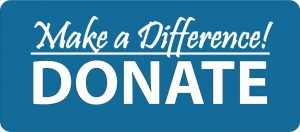 Prefer to send a donation check? Mail it to us at Pets Alive, 363 Derby Road, Middletown, NY 10940. Please write "Farm Animals" on the check.
Running free at Pets Alive! Your gift will help this happiness continue.
THANK YOU FOR YOUR HELP!