Pets Alive Community Programs
Pets Alive offers many programs to assist the community with their animals and animal related issues. Below is a list of some of what we offer, what we can help with and where to go to get that assistance.
If you need assistance that is not listed here, do not hesitate to contact us anyway. We will always try to help where we can, so please reach out to us.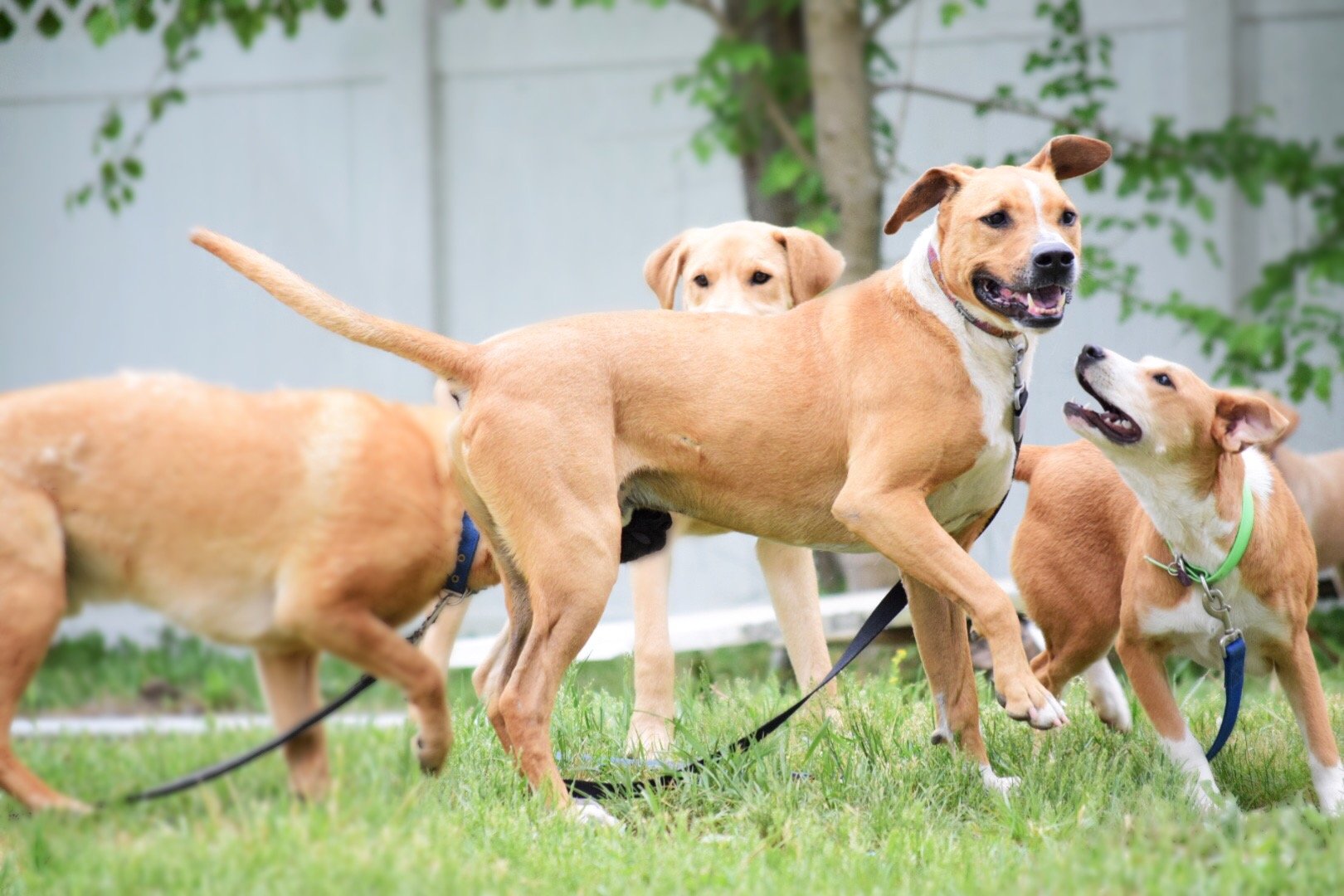 Foster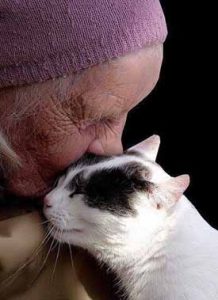 We can always use help in fostering animals, especially those that are difficult to place, have special needs, are ill, or are very young.
Can you open your home to foster a pet that may need some extra care or a little extra love?
Fostering kittens. Do you need a temporary roommate? Have you considered opening your home to a small kitten family in need? Well, now is your chance! Experience is not required; we will provide you with supplies and will train you to be a successful foster parent. And you will help a little kitten get prepared for the big world ahead of them! If you have wanted to give fostering a try, we would love to meet you! Fill out a Foster Application today, and we will fill your home with more cuteness than you can handle! Have questions? Email us at volunteer@petsalive.org.
Hospice

– We never want an animal to die at our sanctuary. If you can open your home to a dog or a cat that is in the end stages of life, your life will never be the same. It takes a special person to help these animals and to care for them in the final days or weeks they have left. Please consider this. Whatever you can offer, is better than dying alone in a shelter.
Low Cost Vaccine Clinic: Helping Hands Helping Paws
Catskill Veterinary Services, PLLC
, 
Besties Animal Rescue
, and Pets Alive have teamed up to bring low-cost vaccines and pet wellness exams to our local community! For only $26.00, we'll provide a rabies vaccination with a pet wellness exam for your dog, cat, or rabbit! Additional services and vaccinations are also available.
Our Pet Chow Pantry will be distributing dog and cat food for free to families in need. You do not have to take part in the clinic to receive food assistance.
You can register to assure your spot, but walk-ins are also welcome on the day of the event. Face coverings are mandatory. All dogs must be on a leash and cats and rabbits must be in a secure carrier. Payment is due at the time of services – cash or credit card. Check out our Events page for clinic dates and registration information.
Check out our Events page for dates of the clinic.
Help with cat and dog food
To reach more pets and owners in our community, we are now partnering with human food banks so we can continue to provide much-needed food for free to those in need.
Pets Alive is partnering with the following pantries and supplies them with pet food for their monthly distribution.
Please get in touch with the individual pantries to sign up for their program.
Harmony Baptist Church Food Pantry
1790 Route 211 East
Middletown, NY – 10941
Phone: (845) 692-6113
Pantry is the third Thursday every month
The Town of Montgomery Food Pantry
2200 State Route 208
Town of Montgomery, NY 12549
Website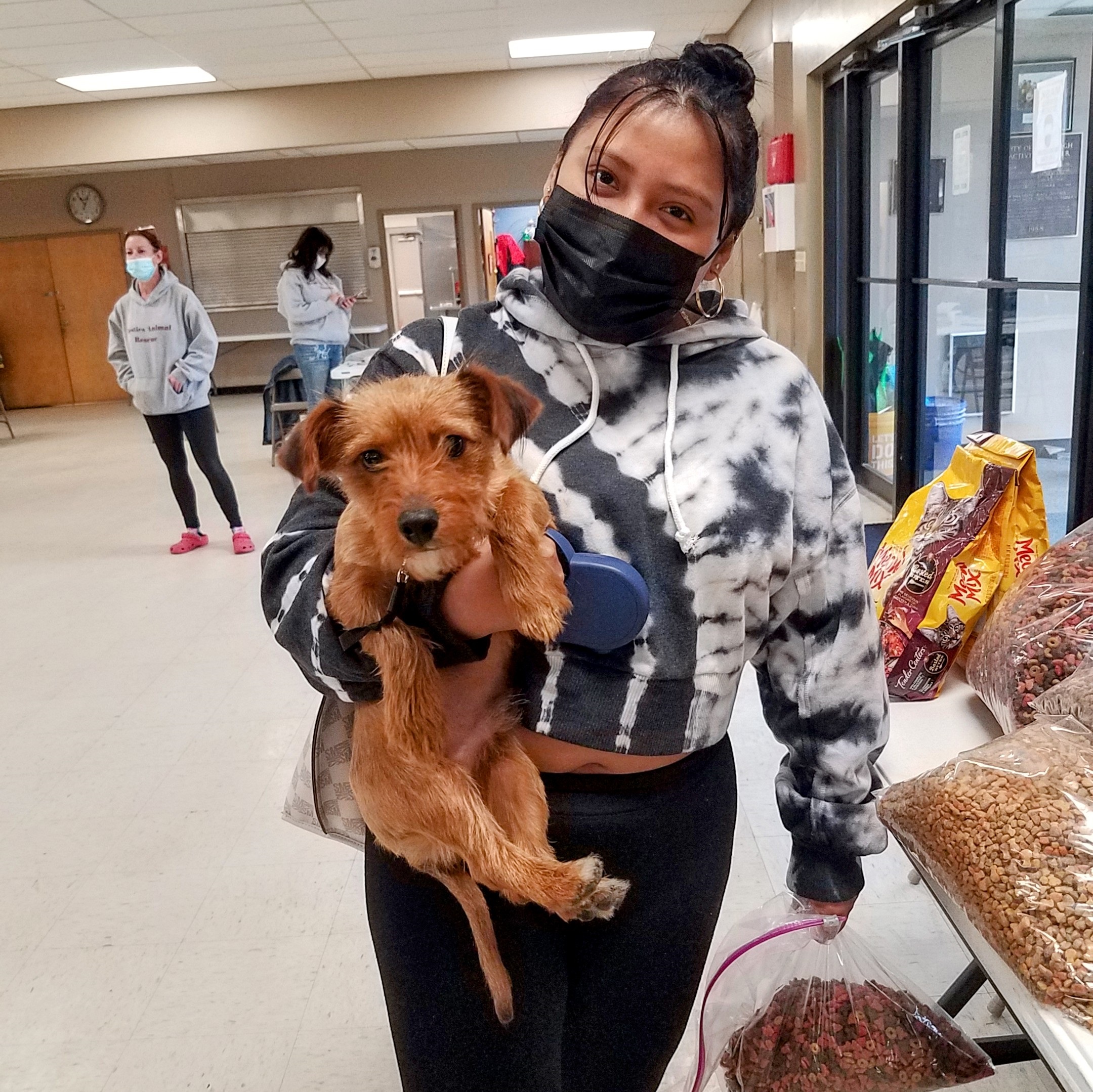 If you have questions or are a local food pantry in need of pet food, please email info@petsalive.org
The Pets Alive Pet Chow Pantry helps families in the Hudson Valley. During economic hardship, families often must choose between feeding and caring for their pets and paying household bills or purchasing human food. With access to free or affordable food and supplies, we are supporting and building a humane community that supports the human-animal bond.
How you can help support the Pet Chow Pantry
Pets Alive accepts donations of dry dog food, dry cat food, cat litter, and other pet supplies. If you would like to donate food to our pet chow pantry efforts, please contact us at info@petsalive.org or make a monetary or in-kind donation. See the instructions below.  
Monetary contributions to our Pet Chow Pantry can be made below.
As an alternative to making a monetary donation, you can also select pet food from our Cuddly Wishlist and have it shipped directly to Pets Alive.
Are you in need of emergency assistance with pet food?
If you'd like to obtain cat or dog food through our pantry, please fill out an application. We will get back to you on the status of your application.
Humane Education classes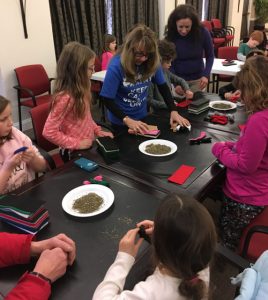 Pets Alive offers educational presentations led by our Humane Educator Volunteer. Individual lessons can also be tailored to meet the needs and interests of children.
TNR (Trap, Neuter, Release) of community cats
TNR is in high demand, and we have limited resources; please be patient with our TNR Volunteers. We currently have a waitlist for TNR assistance.
What is TNR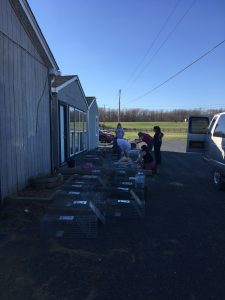 Trap Neuter Return (TNR) is the non-lethal alternative to the trap and kill method of controlling cat populations. TNR is the most effective and humane way to control cat populations. Homeless, free-roaming (community) cats are humanely trapped, sterilized by a licensed veterinarian, vaccinated against rabies and returned to their original habitat.
Benefits of TNR
Reduces shelter intakes, as fewer homeless kittens are born
Creates safer communities by reducing the number of unvaccinated cats
Improves the lives of community cats. Neutered males are less likely to fight and compete for territory. Females are no longer enduring the constant strain of being pregnant, birthing and caring for their young.
ABOUT REQUESTS FOR TNR HELP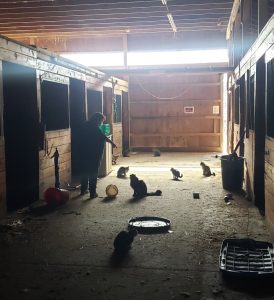 Pets Alive has a small group of highly dedicated volunteers helping community cats and their caretakers. Our volunteers help by humanely trapping, spaying/neutering, vaccinating, ear tipping, and returning the community cats to their caretakers.
We receive many requests for help, which is why we maintain a waitlist. Requests are handled in the order they are received and by urgency (age of kittens).
Is there a fee for Pets Alive's TNR help?
No, but we are a small, private nonprofit organization. Pets Alive does not receive any local, county, state, or federal funding to help cover the expenses incurred doing TNR in our community. Donations from caregivers and the community are greatly appreciated and needed to support our TNR efforts. Donations help offset the cost of spaying/neutering and vaccinating each cat; purchasing traps; transfer cages; carriers and trapping supplies; and feeding and caring for the cats in recovery before being returned to their caregiver and colony.

Our resources only allow us to provide TNR help in the surrounding area of our facility in the Town of Wallkill (Orange County). To request TNR help, please fill out our TNR Request Application.
TNR Resources
Learn how to do TNR yourself. We hold free public TNR Training and Discussion every few months. Watch our events page for upcoming training sessions held at the Town of Wallkill Government Center.
Have a question about doing TNR on your own? Can't wait for one of our training sessions? Please email us at tnr@petsalive.org and we will gladly answer your questions.
Trap Bank Loaner Program
Traps, recovery cages and carriers are available to residents in our local community for a small refundable deposit. Request supplies.
Other TNR Organizations in NY and NJ 
Animal Protection League of New Jersey: Project TNR (NJ)
Care About The Strays (CATS) (Rockland County, NY)
Cast Aside To Survive (Bloomington, NY)
Cat Protection Council of Westchester (Westchester County, NY)
CNY Cat Coalition (Syracuse, NY)
Dumped/Stray Animal Rescue (City of Middletown, NY)
Focus on Ferals (Brainardsville, NY)
Four Legs Good (Pomona, NY)
Fur Friends in Need (Monmouth County, NJ, and Staten Island, NY)
Humane Society of Westchester (New Rochelle, NY)
Jill's Ferals (Port Jervis, NY)
Just Strays (Mt. Kisco, NY)
New York City Cat Coalition (Westchester County, NY)
Pet Rescue (Larchmont, NY)
Ray of Hope Rescue (Sayreville, NJ)
SPCA of Westchester (Briarcliff Manor, NY)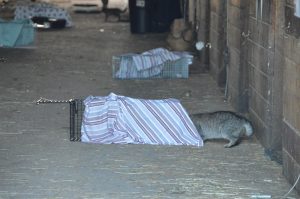 TNR Discussion - Public Training
Prior to COVID-19, we began our TNR (Trap-Neuter-Return) Public Training Program, offering free classes to the public on how to conduct TNR. Check out our Events Page for information about upcoming classes.
Loaner TNR Equipment program: Thanks to grants from Sam's Club of Middletown, NY/Walmart Foundation and the Binky Foundation, we were able to procure humane traps, recovery cages and cat carriers that we loan out to members of the public to conduct their own TNR. We require a small deposit which we refund when the equipment is returned to Pets Alive. For information about this program, contact us at info@petsalive.org.
We also have some resources you can reference about doing TNR work:
Pets Alive Working Cat Network Program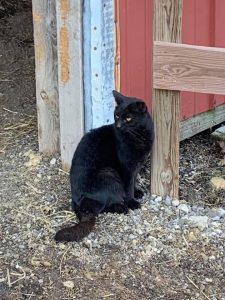 Pets Alive does not believe in relocating feral or free-roaming community cats. These cats are best left in their environment and part of a TNVR Program (Trap Neuter Vaccinate Return). However, in extreme cases when cats are in imminent danger, and there is absolutely no other resource for a live outcome, we will try and assist through our working cat network program. Our goal is to match farms, businesses, individuals, warehouses, and other safe areas for cats to roam with cats who have no other option than relocation while ensuring they are provided with shelter, food, and water.
About Working Cats
Commonly known as a "barn cat," a working cat is usually quite independent. Often, their behaviors are not suited for a traditional adoptive home. They lack socialization and prefer little to no human contact.
Working cats offer an environmentally safe alternative to poisonous pest controls. While most are natural hunters, no one cannot guarantee they are good hunters that will catch rodents, but we do know they are pretty good at making a difference in rodent control in most situations.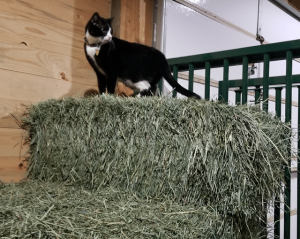 Working cats can be placed in barns, greenhouses, plant nurseries, stables, warehouses, stores, or any business looking for inexpensive and effective rodent control. It needs to be a safe, dry, warm location with a caregiver that provides food, water, and proper care. These cats cannot survive on mousing alone. Adequate food and fresh water must be provided daily.
Two working cats are better than one! Some cats prefer a one-cat home, but cats like the company of other cats for the most part. We have found that an "only cat" becomes a "lonely cat" when it is relocated to a new environment and may leave in search of another place to "hang its hat." We want the cat to stay in its new home, out of harm's way, with people that care about cats. The move will be less traumatic, and adjustment to their new home is easier if they have the security of a trusted companion.
Are you interested in adding a working cat to your farm, business, garage, warehouse, workshop, etc.? Please fill out our online application: working cat
Ideal Locations for Working Cats
Warehouses
Junkyards
Auto repair shops
Woodworking shops
Wineries
Stables
Grain handling facilities
Greenhouses / Nurseries / Garden Centers
Churches
Storage facilities
Confinement area at new home
Because they are so territorial, feral cats must be trained to change their food source. A minimum of 4 weeks is the recommended amount of time for this process. They must be confined in the new territory during this period, whether it's an enclosure in a barn, cages in a garage, or the like. If not confined, they are likely to run away, looking for their former food source and most likely perish trying to get back to their old stomping grounds.
Choose a quiet spot and create nearby hiding places where the cats can go after being released, like bales of hay or cardboard boxes. It's best to relocate in warmer temperatures if cats are held in cages. If the relocation must be done in colder weather, be sure the cats have adequate winter shelter. Styrofoam coolers stuffed with straw can be used as shelters in cages.
Where do the cats come from?
Pets Alive works with many different shelters and rescue groups throughout the Hudson Valley, and there are always working cats looking for placement. Some come from hoarding situations, some have been brought to shelters with no return address.