Our hearts were shattered into a million pieces this morning.
Ms Paws e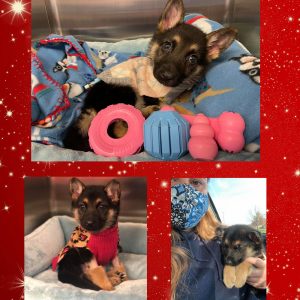 arned her angel wings in the early morning hours today. As hard as she tried, her little body could no longer continue the medical challenges she faced. She was surrounded by love right up until the end.
We want to thank the amazing teams of veterinarians and support staff at Catskill Veterinary Services, PLLC, and the Cornell University Companion Animal Hospital for loving and taking such amazing care of our little angel.
A special thank you to her foster mom for showing Ms Paws what it meant to be loved unconditionally in her all too short life. Thank you to everyone who donated to her medical care, sent food, toys, and healing thoughts.
If comfort can be found, she was loved by so many near and far, and she passed away peacefully in her sleep in the early morning hours. Run free our precious Ms Paws. You touched the hearts and lives of so many – you will never be forgotten. Fly high among the stars till we meet again.