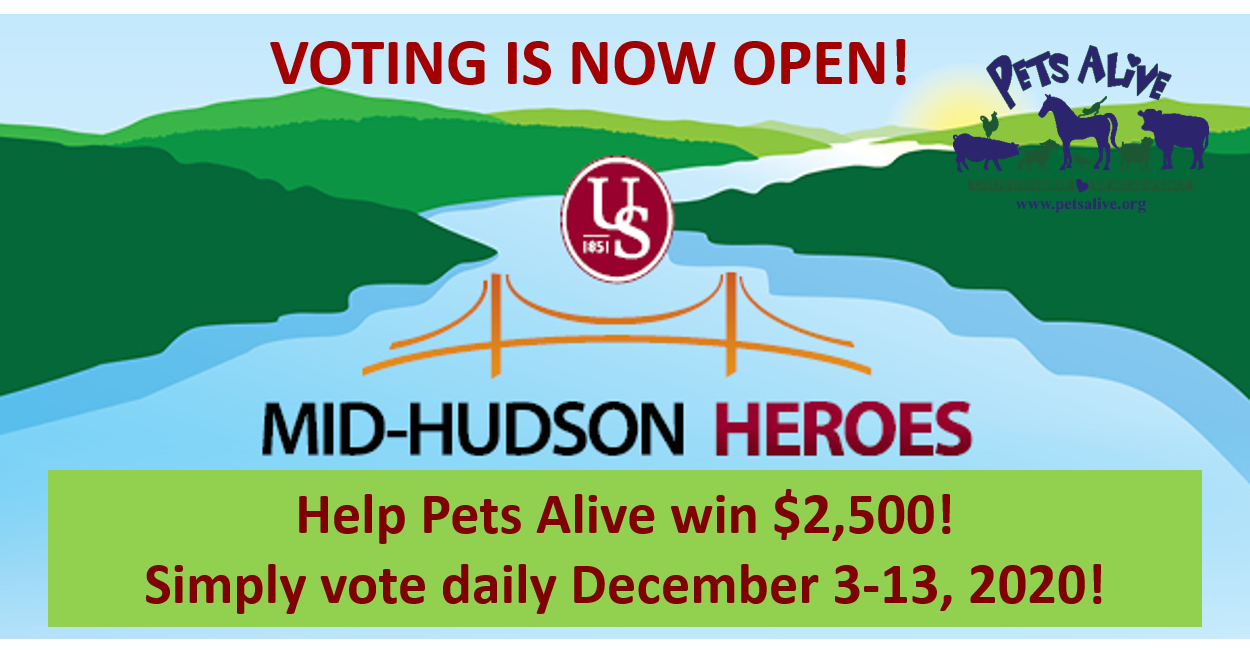 We need your help! It is time to vote for Pets Alive in the annual Ulster Savings Bank Mid-Hudson Heroes Charitable Giving Campaign! The top "vote getter" in each category will receive $2,500! VOTE EVERY 24 HOURS starting TODAY through Dec. 13 to maximize our chances of winning! Last year, we lost by just a few votes – your vote could honestly make a difference this year!
To vote:
Mark your calendars and VOTE EVERY 24 hours now through December 13 – and please share with your friends and family. If we win, this money will be used to help keep the animals warm and well fed over the cold winter months. Thank you for your help!
Note: You must have a Facebook account to participate.
Thanks to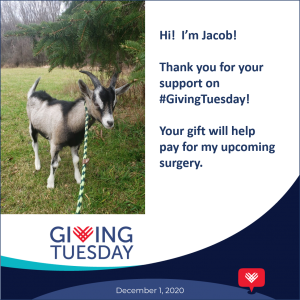 your support on #GivingTuesday, Jacob's upcoming surgery to correct a life-threatening condition is now funded.
Thank you for giving him a second chance.
If you missed his story, you can read about it here – and it's not too late to donate to our medical fund to help so many other animals relying upon your support to keep them healthy. We will keep you posted on Jacob's surgery scheduled for December 4.