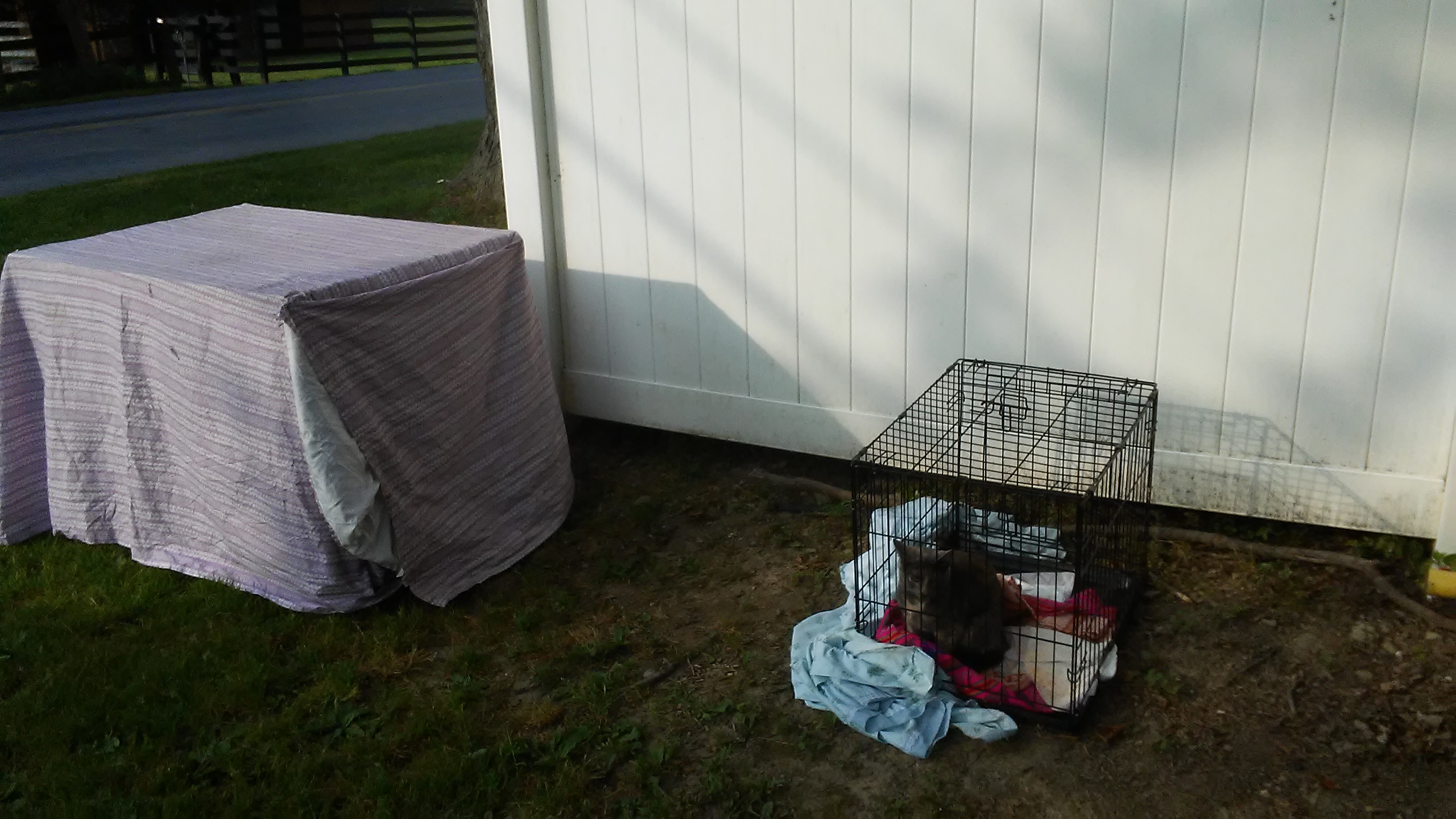 Under cover of darkness, a group of 17 cats and kittens were cruelly dumped this week on Pets Alive's property, with 11 of them crammed into one small crate. A second crate held a nursing mom and her 6-day-old kittens. Discovered the next morning by one of our staff members, the frightened felines were suffering from some of the worst flea infestations and flea anemia we have ever seen. They needed help — fast.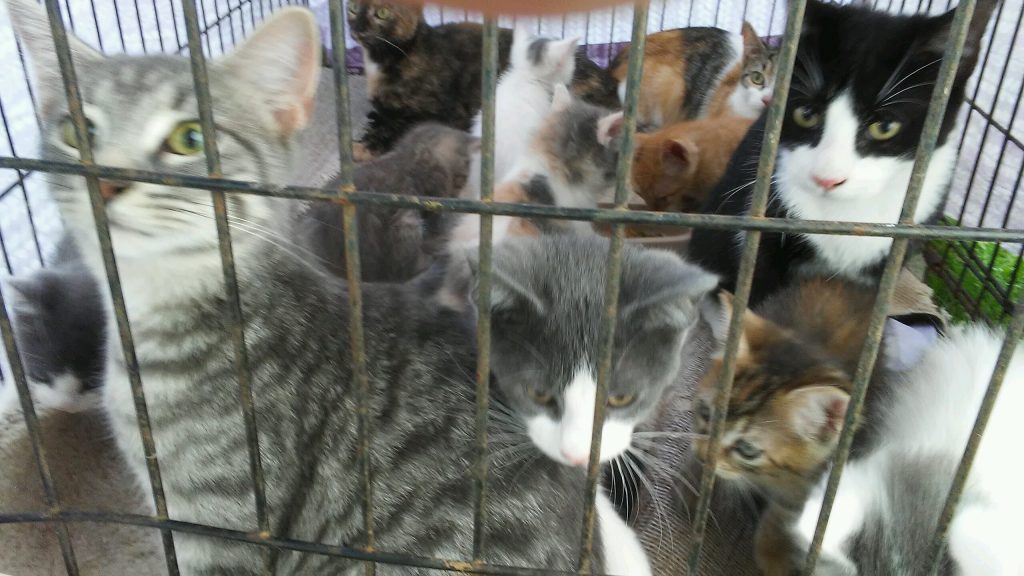 The Pets Alive team sprang into action, as executive director Becky Tegze put out an urgent plea for volunteers. As always, our amazing volunteers showed up in droves, ready to pitch in wherever they were needed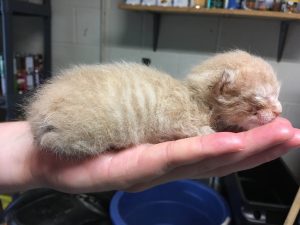 The kittens range in age from 6 days to 4 months. The littlest baby, now named Catnip Everdeen, weighs just 4.3 ounces. All cats will need multiple flea treatments and deworming meds, testing for FELV/FIV, vaccines, spaying/neutering, microchipping and medical treatment for upper respiratory infections.
This TLC will require much-needed funds at a time when we're already overloaded with more than 50 kittens in our care, and are still tending to a dozen neglected animals from a farm cruelty case. But we are committed to doing all we can to ensure that these abandoned cats get the help they need. Can we count on you to contribute toward our mounting medical bills? Please donate here: http://bit.ly/2Ktnqxq
If you prefer to order supplies of kitten food (canned and dry), flea treatments and other items from our Wish List, please click here: http://amzn.to/2n5k7wT
Just like our volunteers, thank you for always being there for us — and the animals!