As a nation and as a state, we mourn the loss of thousands to the horrible beast called COVID19. This past week, the sorrow came home to Pets Alive.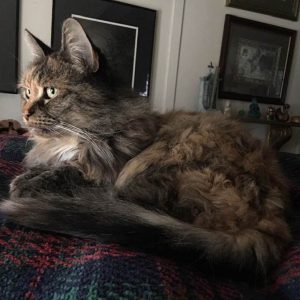 Eight years ago, a sweet gentleman by the name of Charles came to us looking for a feline companion to dote on. He found Tara, a long-haired torbie beauty, shy but sweet, and perfect in Charles' eyes. Tara became Tabitha, and a loving bond was formed between a man and his faithful feline.
Fast forward to a world ravished by a pandemic, and Tabitha has lost her longtime companion and dad. You see, Charles passed away at home, and a frightened Tabitha fled out the door when all the first responders arrived to take her daddy away. Thankfully, Charles loved to talk about Tabitha, so when he passed, one of his friends contacted us right away. He needed help to make sure Tabitha would be safe.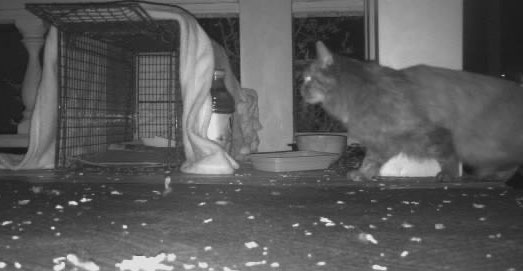 I am happy to report, Tabitha has been safely trapped and is now back at Pets Alive. We are giving her time to decompress from her ordeal of losing her beloved dad and spending seven days and nights outside, scared and confused. Then it is our mission to find her a new loving home to help heal her broken heart.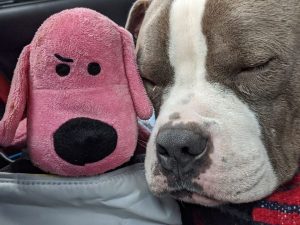 One heart that has been healed is our girl Cupid's. Love can conquer all, and no one has a bigger heart than Cupid. The love she shares with her foster mom is proving just that! Cupid is beating the odds. She is halfway through her chemo treatment and we are thrilled to share that her lymph nodes are normal size! Her blood counts have remained normal and she is handling the chemo treatment like the champ she is. Her leg wounds are just about healed to boot. We are cautiously optimistic that she will go into remission, but we need your help to get her to that finish line! Please donate to her chemotherapy today.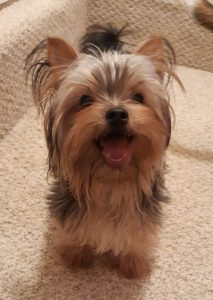 Then there's Little George, the tiny Yorkie poo puppy who came to us a few months back with not one but two heart conditions, Pulomary Stenosis and a hole in his heart. George is doing better than we had hoped; the drug regimen we have him on seems to be working. His checkup with the cardiologist was put on hold when New York State went on a pause (the recheck wasn't considered essential to lifesaving). We are counting the days until restrictions are lifted and he can once again see the cardiologist.
During these difficult days, weeks and months, our work doesn't stop, our lifesaving doesn't stop. What has stopped are donations. Now more than ever we need your support! Please help us continue our lifesaving work and help us keep our doors open for those animals most in need. You — our supporters, adopters, friends — are our community, and now more than ever we need our community's help.
Becky Tegze
Executive Director
Pets Alive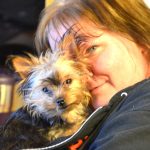 ps…prefer to send a donation check? Mail us a check to: Pets Alive, 363 Derby Road, Middletown, NY 10940