The Dog Kennel Transformation Project
We are extremely excited to provide you an update on our upcoming new dog kennel building!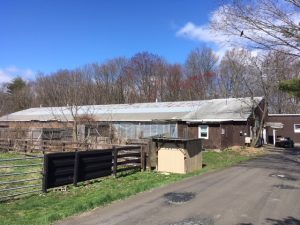 In 1988 when Pets Alive was established, our dog kennel building was only about 15 years old, and it served us well.  However over time, it started to deteriorate and as our organization grew and our programs evolved over time, the building no longer served our needs.
In 2018, we looked at renovating the building, however, with the help of Shelter Planners of America, national experts in kennel design, to conduct a needs assessment to determine if renovating a 50-year-old, rapidly deteriorating building made sense. Their recommendation was that a new building would better serve our needs – and cost about the same as renovating an aged building.
Through the generosity of numerous donors and a $500,000 grant from the New York State Companion Animal Fund, we've been able to raise an initial $1.60M to begin construction. Town of Wallkill approval has been sought, architectural and other needed plans have been developed, and we currently have sent Requests for Proposals to various local contractors to bid on the work. We will be constructing a pre-engineered steel 12,000 square foot building.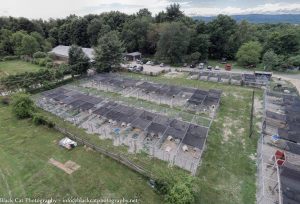 It will be located where Camp Tyler was situated, shown in the photo on the left. While Camp Tyler has served us well for many years, this proved to be the best location so it will be situated closer to the cattery, has more open space for dog play yards, and is able to accommodate the needs provided in the new building. We are incredibly grateful for the original investment in Camp Tyler by Sidewalk Angels Foundation. Future plans may include a "mini-Camp Tyler" for our longer stay dogs. The current building will be raised once the new building is completed and occupied.
The new building has many upgrades to make daily cleaning and sanitizing more efficient and effective, more space for intakes of animals, a larger medical area with modern equipment, an expanded adoption area with three adoption rooms, a community room for dog training and other programs offered to the public, more storage space for food and supplies, heated floors for the comfort of our canines, large windowed garage doors that line both sides of the building so the dogs have more light and an open-air feeling during the warm weather months when the doors can be opened, and a state-of-the-art safety and security system to protect our animals and humans.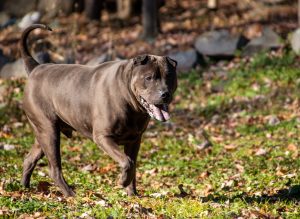 Heating and operating the building should be less expensive than the current building thanks to efficiencies which will be part of the new design. Our goal is to provide a safe, healthy, and efficient environment for our dogs and humans. Lastly, we will have several play yards adjacent to the building so our dogs can freely play – and they can be used for training.
Below are public updates our board has made over time – and photos of "past" vs. "future" of the dog kennel building. We hope to break ground sometime in 2022. Periodically we'll post an update.
Thank you for being a part of our journey during this exciting time for Pets Alive! Check back for updates as the project moves forward.
Here's a view of the front and side of our current building, which shows the condition of the building – and why we need a new dog kennel! Click on the photos to make them larger.
Here are renderings of the front and side of our new building. The color of the building and column materials may change. Below the renderings are photos of the architectural drawing of the interior of the new building and the site plan where it will be situated on our property.